The Pro UF cartridge consists of two parts: ultrafiltration hollow fiber membrane and fine sorption section.

The ultrafiltration hollow fiber technology ensures filtration of microparticles larger than 0.01 microns, providing reliable protection against chlorine-resistant viruses and bacteria that may appear in tap water. It represents a mechanical barrier with micropores, so the water filtration system cuts off viruses, bacteria and cysts without the use of chemical bactericides.

The sorption part of the cartridge provides fine filtration that removes dissolved contaminants: active chlorine, heavy metals, organic substances and other trace of toxins and allergens.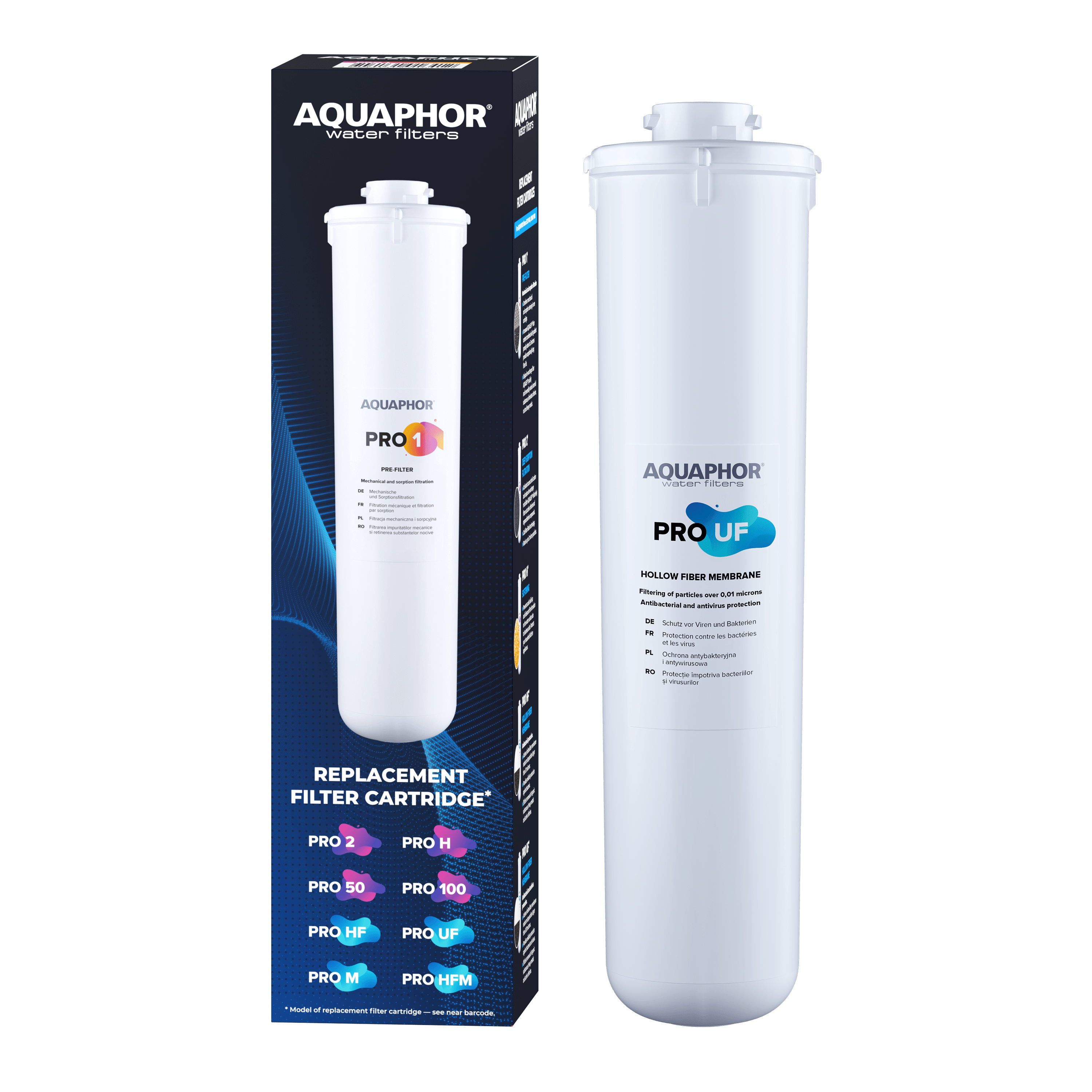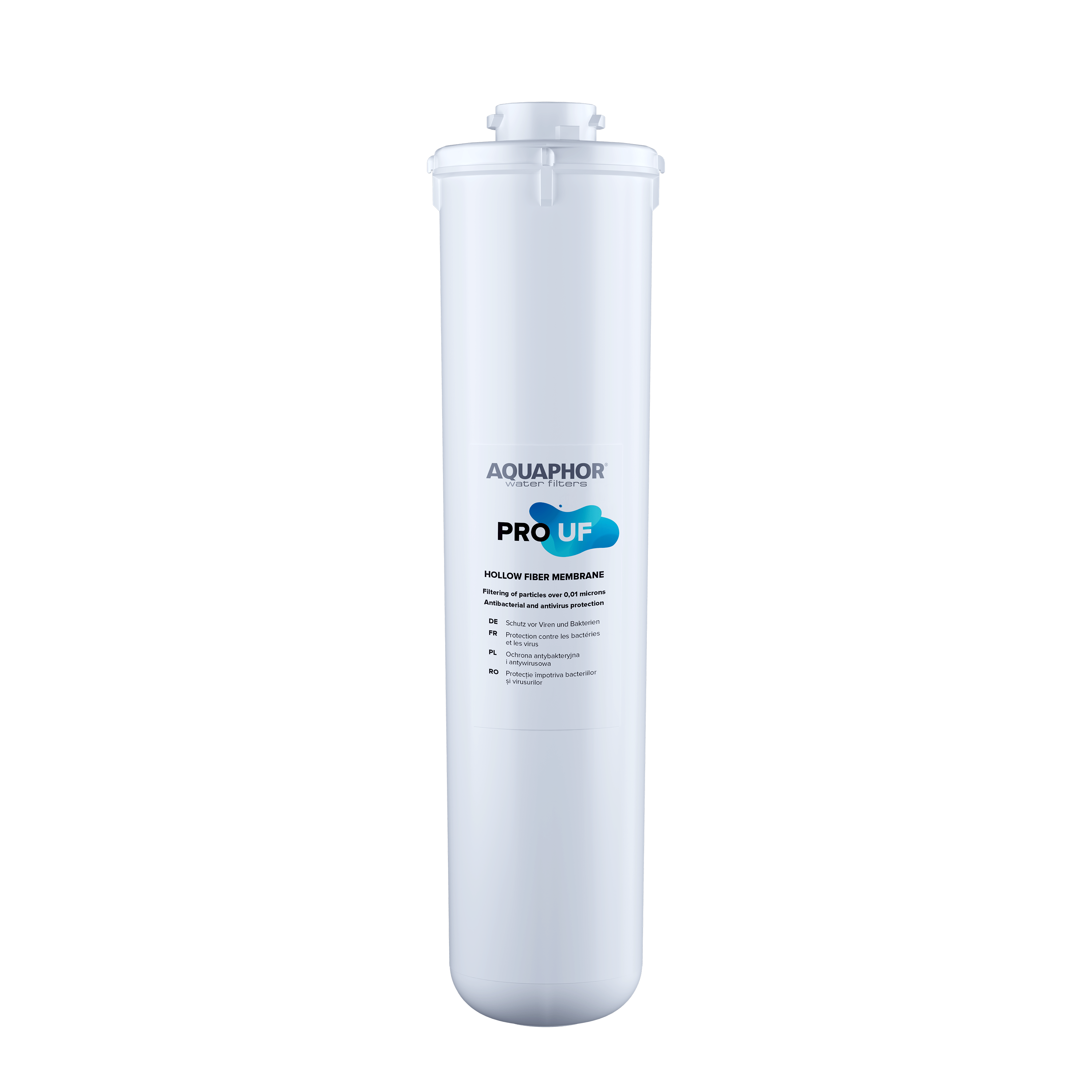 Features and equipment
Features — 3
Removes viruses

yes

Removes chlorine

yes

Removes bacteria

yes
---
Features
Removes viruses

yes

Removes chlorine

yes

Removes bacteria

yes