How it works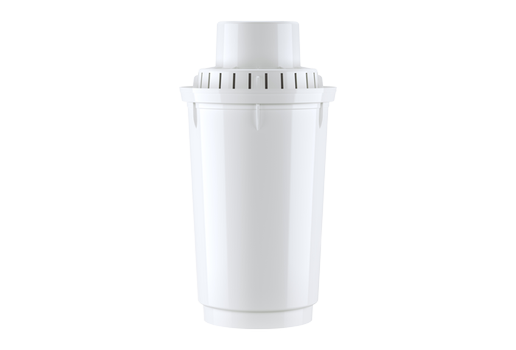 Once prepared for use in accordance with the owners' manual, the filter jug purifies water poured into the funnel by running it through the filter under the force of gravity. The filter cartridge irreversibly traps contaminants thanks to a patented sorption mix with Aqualen.

Replace the filter timely. In case your water has a high level of sediment or other contaminates, the filter may require earlier replacement.
What it filters
Replacement jug filter Aquaphor B5

The Aquaphor Prestige reduces common contamination found in tap water

Reduces: sand, silt, rust, chlorine, heavy metals including lead, copper, mercury, organic compounds like pesticides, phenols and remnants of drugs
Water minerals: reduces excessive hardness

*This product is aimed at tap water purification. It is not recommended to use B5 for microbiologically unsafe water.
**Reduced contaminants may not be present in all users' water.
Review/guide
How to use an Aquaphor Prestige water pitcher with B5 replacement filter and a slider lid

Prior to the first usage, hand-wash the jug, the funnel and the lid with a mild detergent. Place the funnel inside the jug. Soak the filter in water for 10 minutes and install it into the funnel. Check that the filter sits firmly in its socket. Fix the lid on top of the jug. Fill the funnel with tap water, let it run through the filter and then discard (repeat this step two times). Your Prestige jug is ready to filter!
Technical specification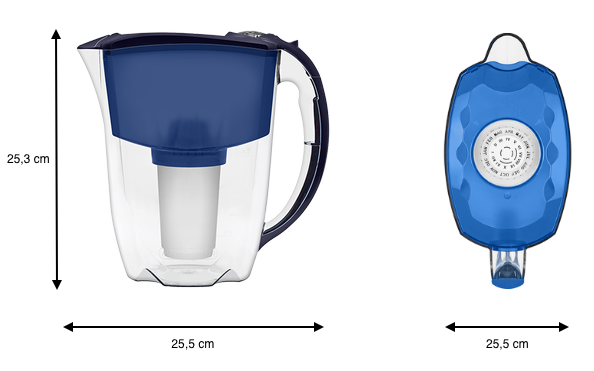 Filter Capacity: holds 1.3 L (5 cups) of filtered water
Funnel Volume: 1.3 L (5 cups) per funnel
Lid style: slider
Replacement cartridge: B5 (B100-5)
Compatible cartridge: В6 (В100-6)
Filter life: 300 L (79 gallons)
Replace: at least every three months
Filter life indicator: mechanical