Polypropylene pre-filters for reducing sand, rust, silt and other sediment in water.

Fits standard housing for 20'' BB. Maximum working temperature +38° С (100.4°F).

Effectively reduce microparticles down to 5 micron in size. Gradient texture increases dirt retention capacity and filter life. Require replacement at least once every 6 months.

Expiration date of packaged item is 3 years under temperature conditions of 5 to 38 °С (41–100.4 °F).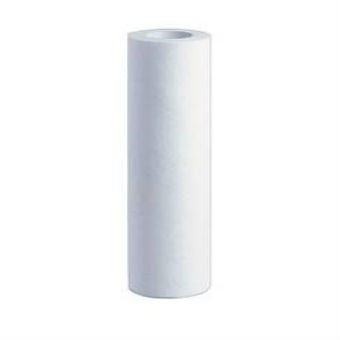 Features and equipment
all specifications — 2
For cold water

yes

Removes sand, silt and rust

yes
---
all specifications
For cold water

yes

Removes sand, silt and rust

yes