Aquaphor Favorite is a reliable and durable drinking water system with a stainless-steel housing and the longest filter life among Aquaphor under counter systems. Deep purification and long-lasting filtration capacity make it a viable solution for drinking water problems not only for domestic use but also for small cafes.
Advantages of Aquaphor Favorite filter:
- sturdy stainless-steel housing
- easy installation and maintenance in hard-to-reach places
- the longest life cycle among similar water treatment systems
- preserves the natural water mineralization
2.5 L/min
Filtration rate
Favorite product suits
A compact kitchen
This filter meets the needs of those looking for a most space-saving design of an appliance. Within its category, this solution will help you to fit within very limited space.

Some models do not require direct under-the-sink placement and can be placed in nonconventional spots, together with the whole-house pre-filters.
Rational decision-makers
A great solution when installing a reverse osmosis system is not a priority. For example, if tap water is soft or you are ready to deal with regenerating a softening module when water is medium-hard water. Regeneration can be needed once in three months.
People who choose time-tested solutions
People who choose time-tested solutions
Filter system is designed for those who prefer time-tested filtration technologies. The product represents a classic filter configuration that will reliably serve for many years.

The filter is equipped with everything necessary for the thorough purification of drinking water.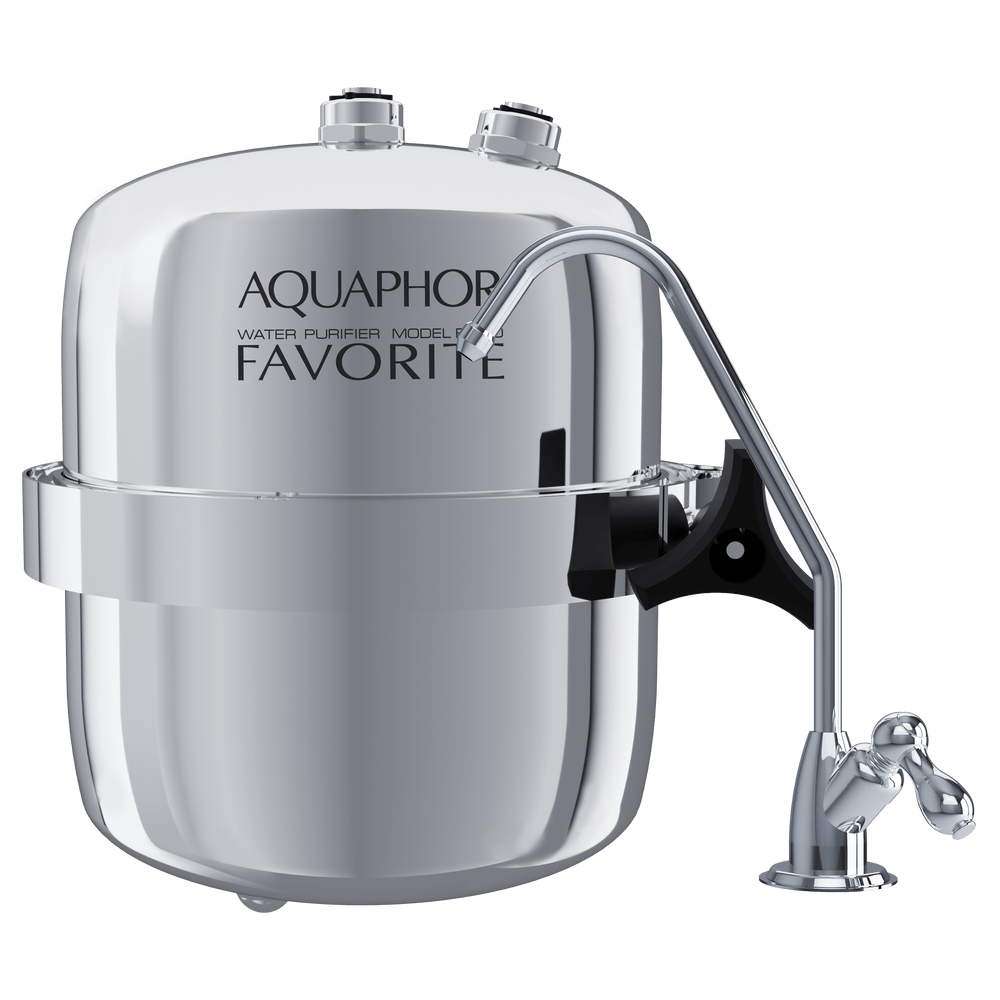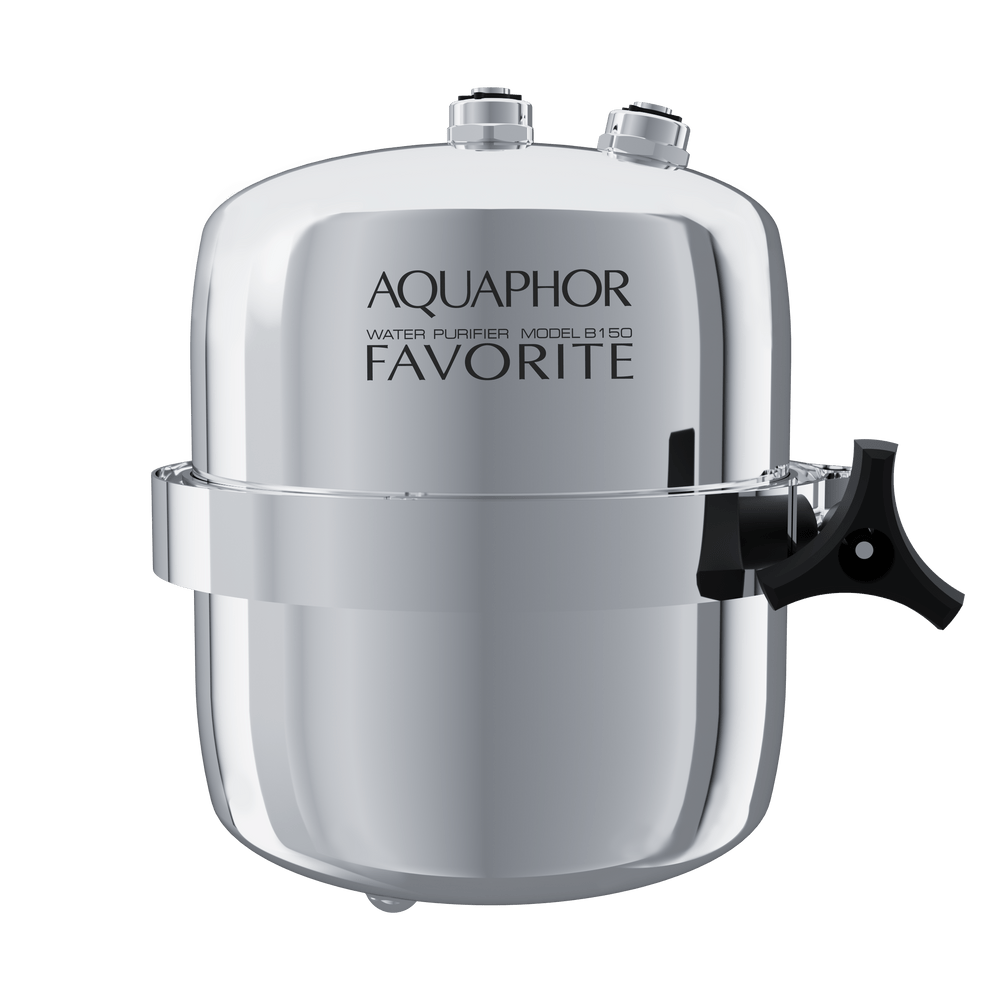 Features and equipment
all specifications — 9
Filtration rate, L/min

2.5

Drinking water tap

yes

Filter life, L

12 000
Learn more
---
all components — 7
Housing

1 pc

Replacement filter cartridge B150

1 pc

Connection node

1 pc
all components
all components
1

Housing

1 pc

2

Replacement filter cartridge B150

1 pc

3

Connection node

1 pc

4

Gasket

1 pc

5

Clean water faucet

1 pc

6

JG connecting tubes

1 pc

7

Connection tube with a cone sleeve insert

1 pc
all specifications
Filtration rate , L/min

2.5

Drinking water tap

yes

Filter life, L

12 000

Housing material

steel

Removes chlorine

yes

Replacement of filter cartridges

once a year or upon reaching the filter life limit (whichever is earlier)

Replacing cartridges without tools

yes

System type

sorption

Takes little place under the sink

yes