The universal set of replacement filters for the Aquaphor Crystal A stationary absorption filter.

The K5 replacement sediment filter manufactured from 100% Polypropylene. It is used to retain dirt and other sediment particles 5 micron or larger in the incoming water.
The K2 CarbFiber filter with is denser filling cuts particles down to 3 micron.
The K7 ultra-dense CarbFiber module provides final polishing and removes residual amounts of organic compounds and heavy metals. Filters particles down to 0.8 micron.

In all Aquaphor replacements filters with carbon filling Aqualen™ fibers irreversibly remove organic impurities, heavy metals, chlorine and other contaminants.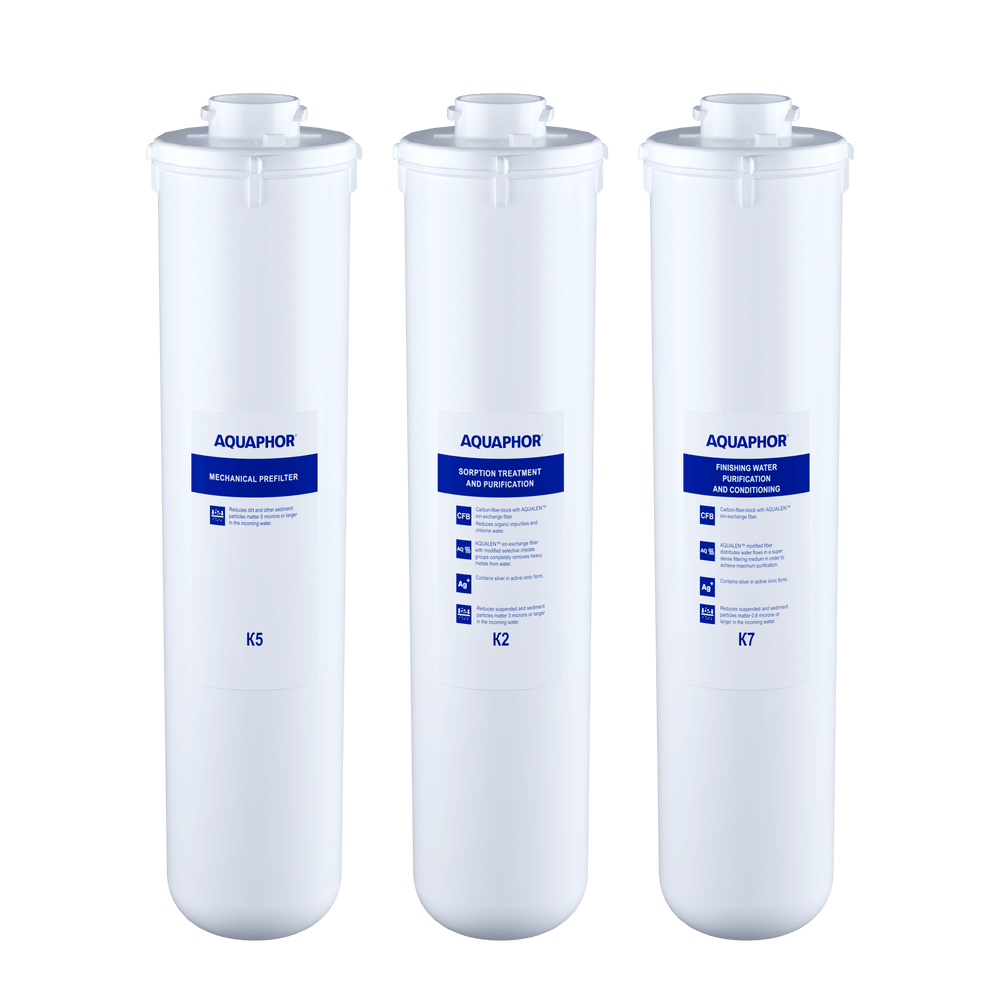 Features and equipment
Features — 2
Filter life, L

6 000

Removes chlorine

yes
---
Features
Filter life, L

6 000

Removes chlorine

yes
Buy Crystal A replacement set (K5-K2-K7)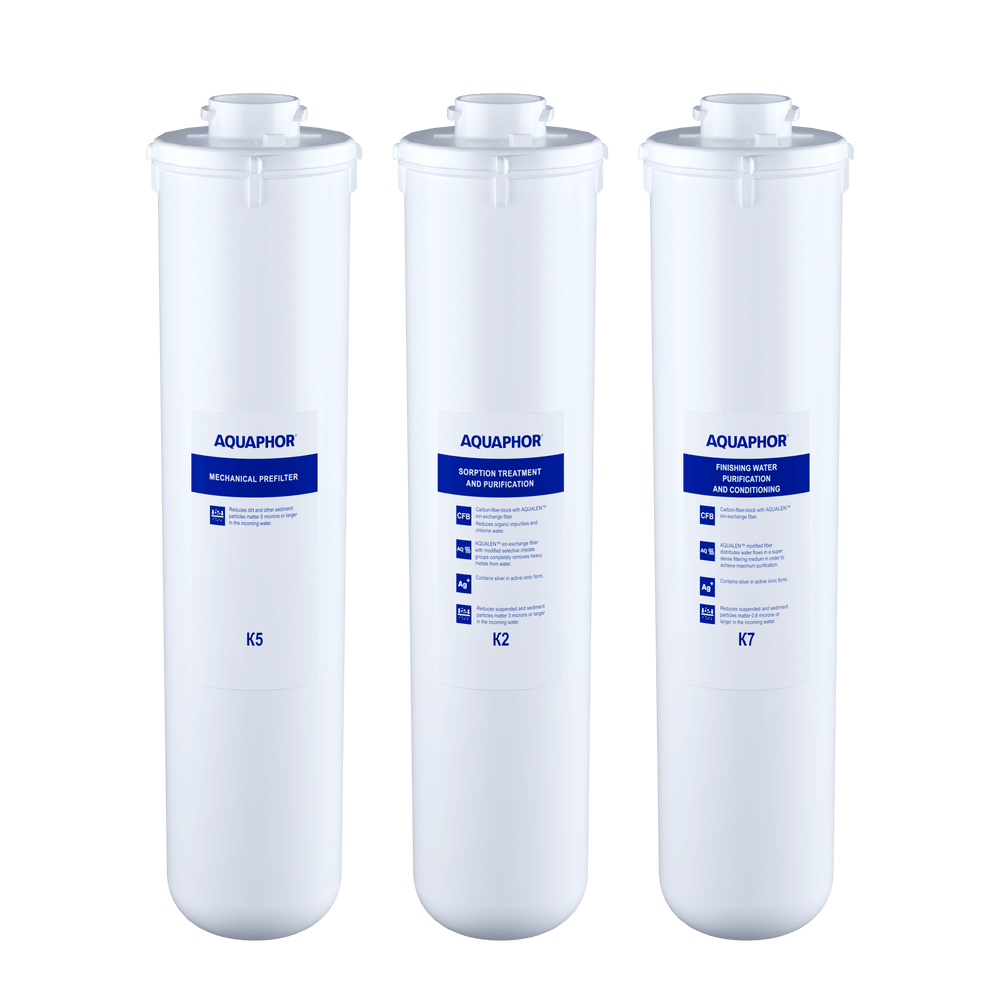 Crystal A replacement set (K5-K2-K7)
Under-Counter Systems Replacement Filters
store addresses