The AQUAPHOR water fountain includes a microfiltration cartridge, which ensures 99.99% protection from bacteria*, cysts of parasites, animalcule, zooplankton and blue-green algae. With 0.1 micron pores it removes even the tiniest suspended particles, rust and silt. The hollow-fiber membrane in this cartridge provides extra protection for allergy patients, children, seniors and those that have sensitive digestive and immune systems.

Two carbfiber block modules with patented AQUALEN ™ ionic sorbent filter out the remains of pharmaceuticals, sediment, chlorine and heavy metals including lead, copper, mercury, arsenic, organic compounds, pesticides, phenols.

The system has a lifespan of 8000 liters and features an option of adding an extra faucet for easier access with kettles, jugs and other vessels.

Fountain purifies city water in a wide variety of public spaces like schools and universities, health care centres, shopping malls, production sites, business centres and fitness clubs.


* Independently tested for elimination of: Escherichia coli 1257, Enterobacter cloacae, Pseudomonas aeruginosa, Lamblia intestinails.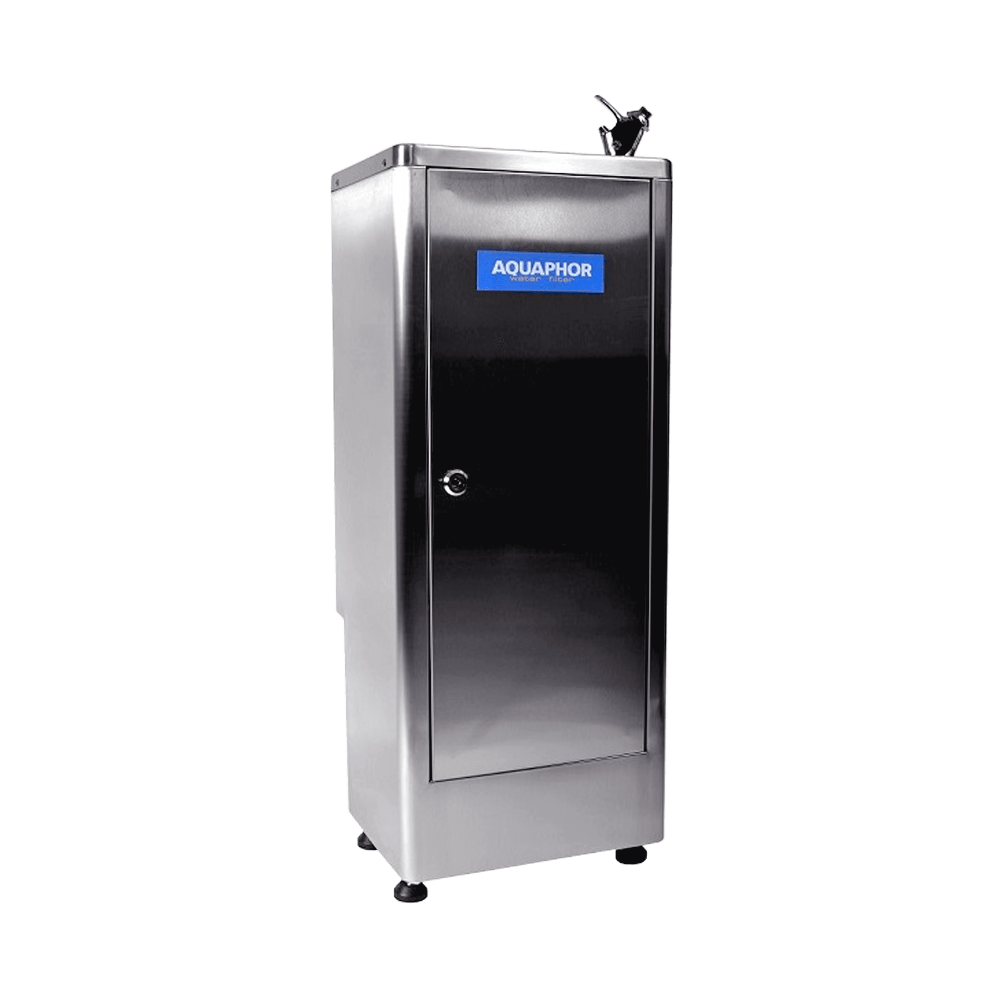 Buy Drinking water fountain Crystall-ECO-80-2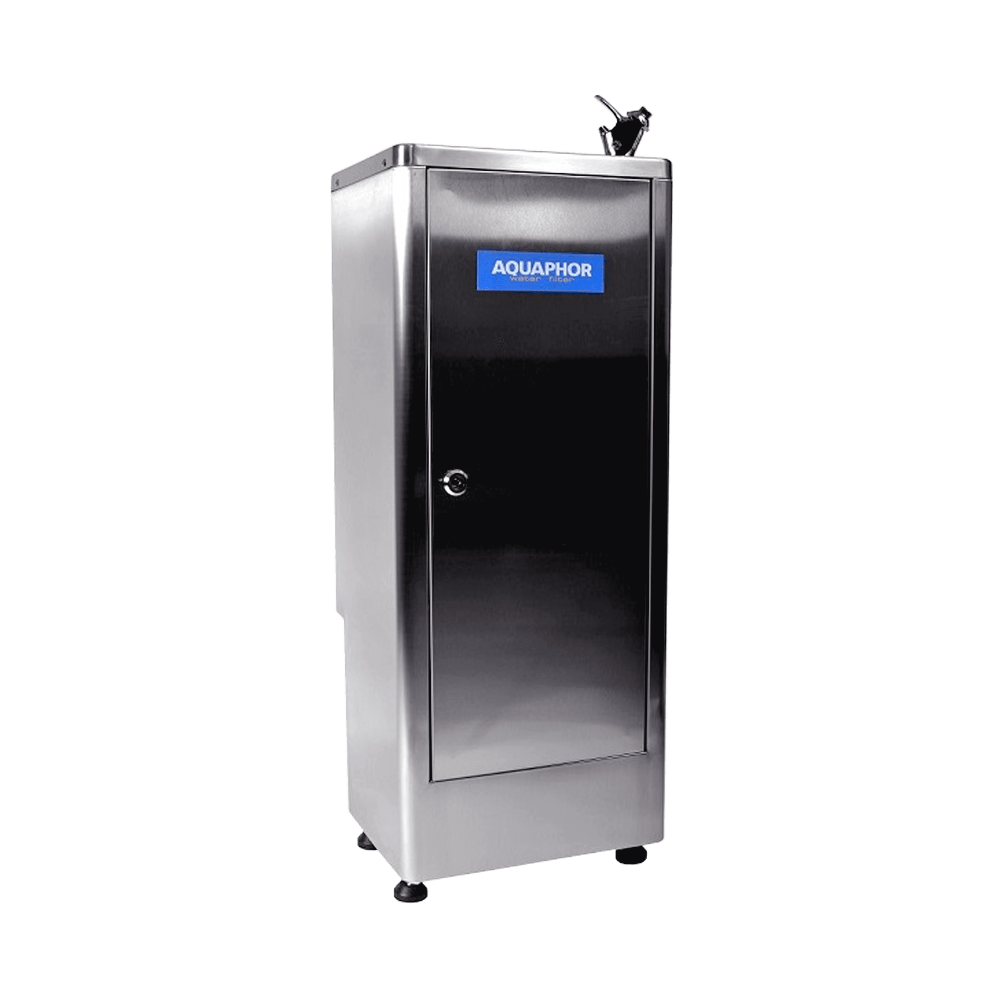 Drinking water fountain Crystall-ECO-80-2
Water filters for public places
Delivery
NB! Free shipping on purchases starting from 150.00 €
Installment payment options are available in the shopping cart starting from purchases of 75 euros or more.
store addresses