The Narva-based AQUAPHOR enterprise has launched a serial production of unique water purification systems for laundry without detergents. Soon the company will create 200 new job positions.
Commissioned by the Swedish company SWATAB, AQUAPHOR Professional is beginning a mass production of DIRO water purifiers developed in-house. These systems are designed for ideal water purification and deionization in commercial laundry equipment. The use of such water for washing allows to do without any chemical components.
"There's a lot of talk about ecology, but unfortunately little is actually done. We are happy to be a part of the global eco-revolution, and the laundry industry is already going through transformation in Narva. Based on our own technologies, we developed special equipment that's been successfully tested and approved by our Swedish colleagues. It is now serially produced in Narva for Sweden. Next year SWATAB enters the world market".
Alexander Bochlin, vice president of AQUAPHOR Professional.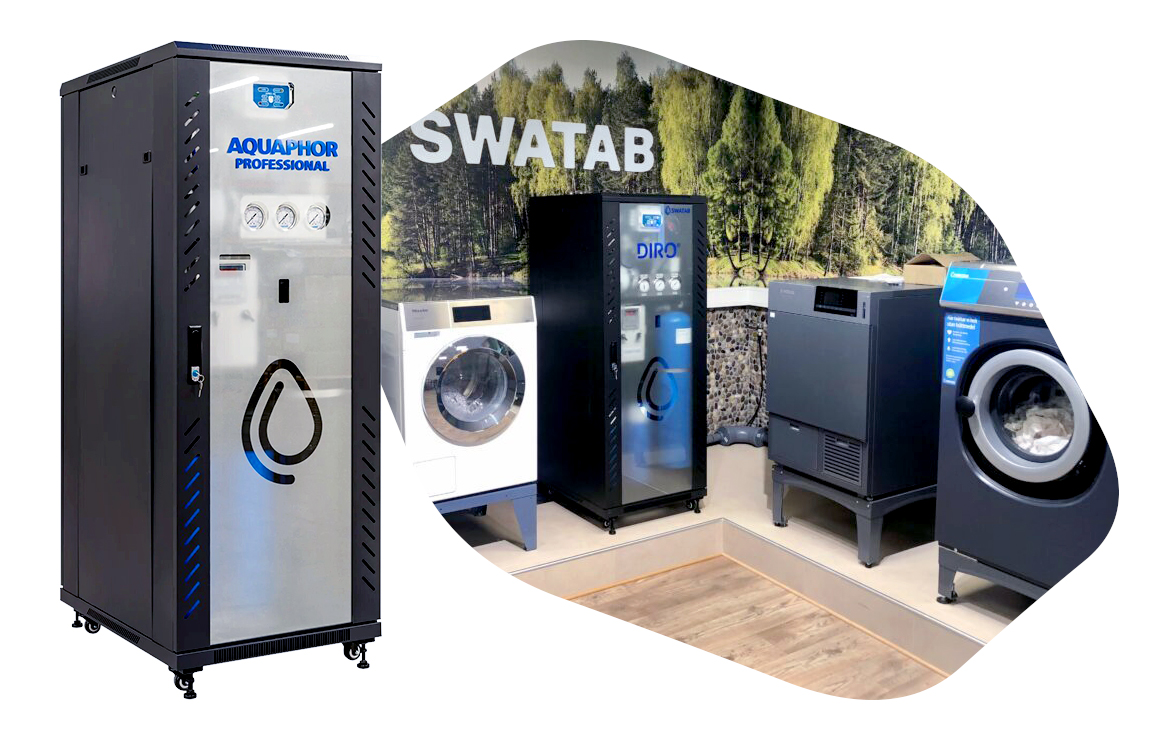 The Swedish company SWATAB specializing in green technologies for cleaning and industrial washing, offered its idea to AQUAPHOR two years ago.
"We met at an exhibition in the Netherlands two years ago, talked about our idea, and discussed the perspectives. Very soon AQUAPHOR came up with the best solution. The whole process took just a couple of months.They did a great job in developing the equipment for us".
The CEO of SWATAB AB Mats Marklund.
AQUAPHOR plans to move the production of these systems to a new plant currently built in Narva. This will open 200 new job positions in the relatively small town.