Aquatech Amsterdam, the largest international trade show for process, drinking and wastewater, is currently held in Amsterdam. All of its members are making a huge contribution to the future of global water filtration technology.
In the face of climate change, aging infrastructure and stiffening drinking water standards, companies are showcasing the latest inventions and discussing the prospects of implementing digital processes in water quality control and delivery, AI integration into reduction of leaks in water networks, introduction of plans to increase wastewater treatment, desalination of seawater, collection of rainwater and other pressing issues, related to water.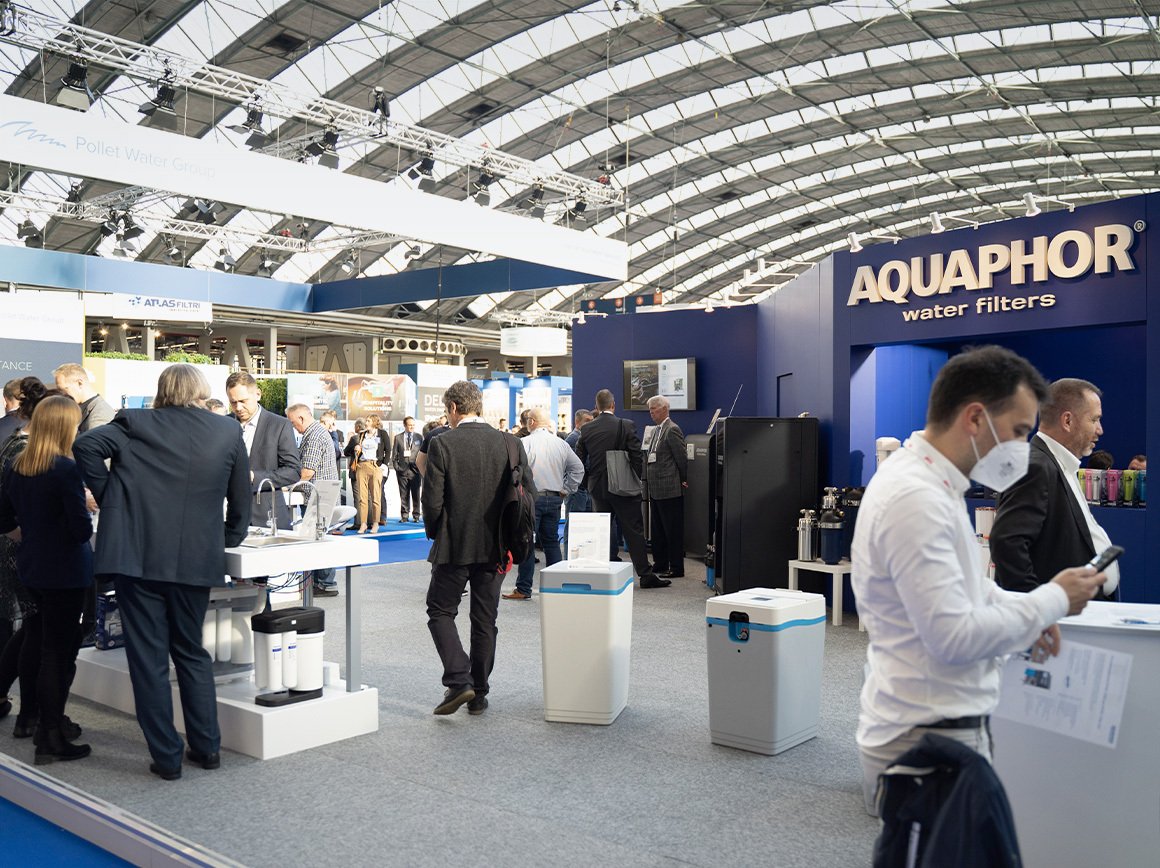 Since 1998, AQUAPHOR has traditionally presented new systems for domestic and industrial water treatment at Aquatech Amsterdam. In 2021, emphasis was made on the new products — ultra-compact whole-home water softening system S550, reverse osmosis system for water purification and deionization for laboratories RO-205, and mobile filtration system J.SHMIDT 500. We'll tell you more about our superstars.
Compact solutions
S550
The ultra-compact advanced softener S550 eliminates hardness salts and iron, extending the life of plumbing fixtures and household appliances by about 5 times. The S-series water purifiers (S1000, S800, S550) leave any columns and cabinets behind: they require much less water and salt for the regeneration, thus saving your budget. Moreover, AQUAPHOR softeners are absolutely silent during their operation.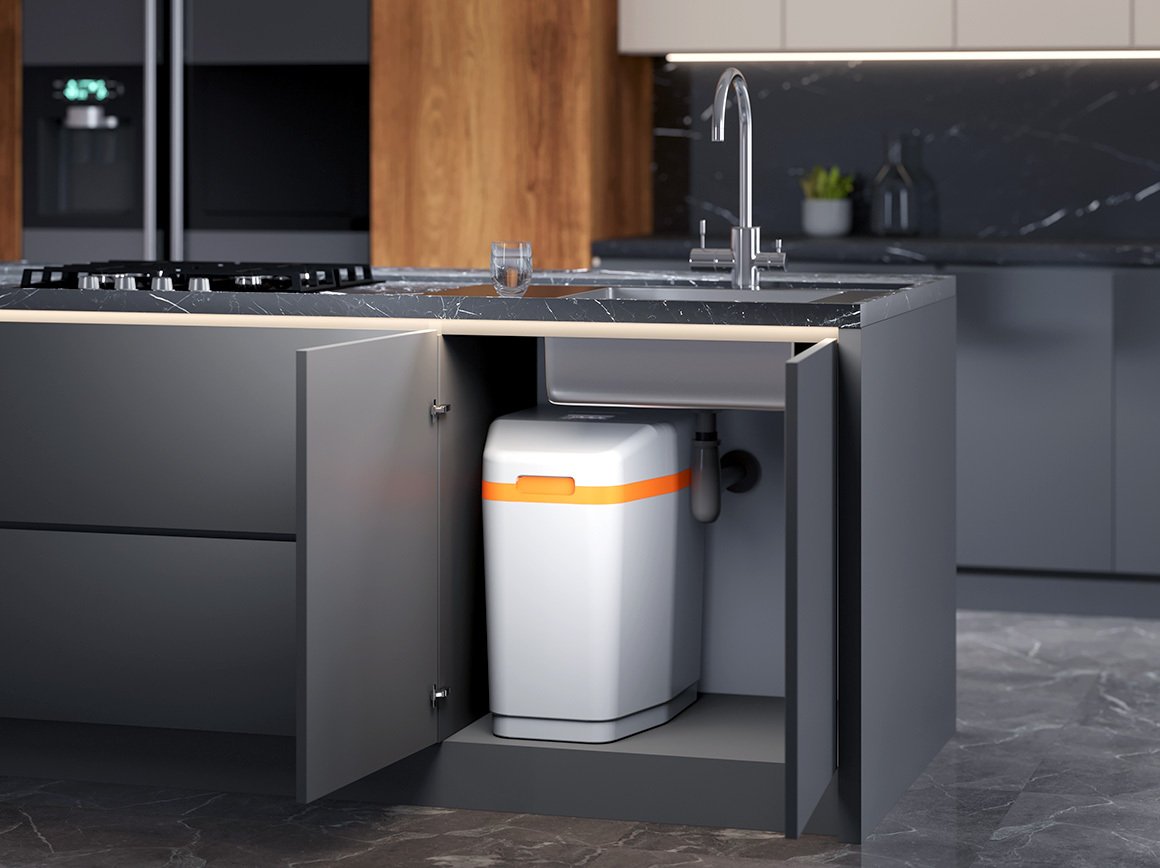 Connecting S550 to the pipes is as easy as a washing machine installation, a piece of cake for DIY: the sorbent is already there, no need to assemble anything. The S550 housing is made of reinforced plastic, so pressure or temperature surges pose no threat. This model takes up minimum space and easily fits into a car if there's a need of transportation. All parts and brine tank are recyclable: S550 is about taking care of your home and the entire planet.
CITY Filter Bottle
Filter bottle is the best solution for those who keep up with the rhythm of modern life. It is convenient to take on the road, to work, picnic and jogging — wherever you go, you will have a nice company of clean water without foreign tastes and impurities.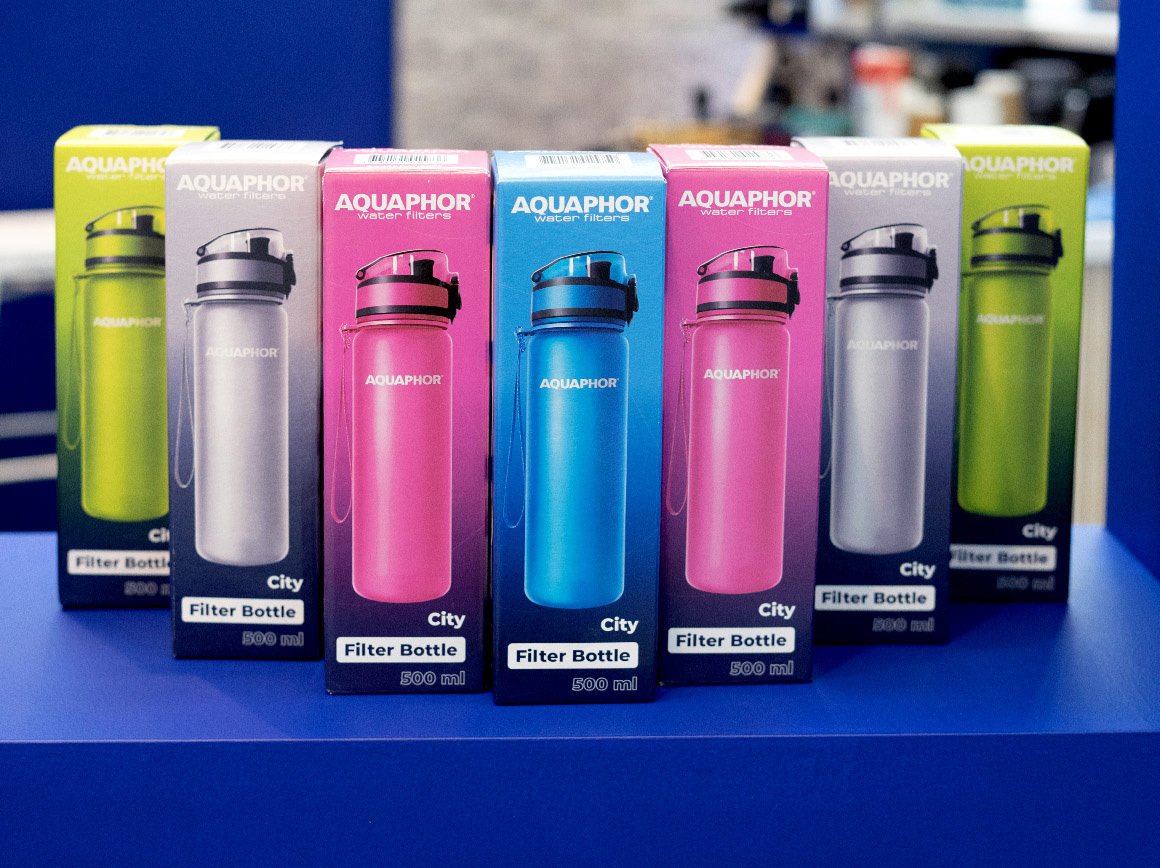 The innovative cartridge combines two highly effective components: AQUALEN™ specializes in the heavy metals' removal, and fibrous activated carbon — in the removal of chlorine, organic compounds and other toxic substances.
J.SHMIDT 500
JS 500 is a smart mobile filtration system and the world's first pitcher filter with a micropump to help water flow through the densely packed sorbent. A500 cartridge combines membrane and sorption technologies (hollow fiber membrane and coconut shell activated carbon) to effectively remove bacteria and viruses. JS 500 retains the charge for a long time. The pitcher is shatterproof thanks to the impact-resistant Tritan™ plexiglass.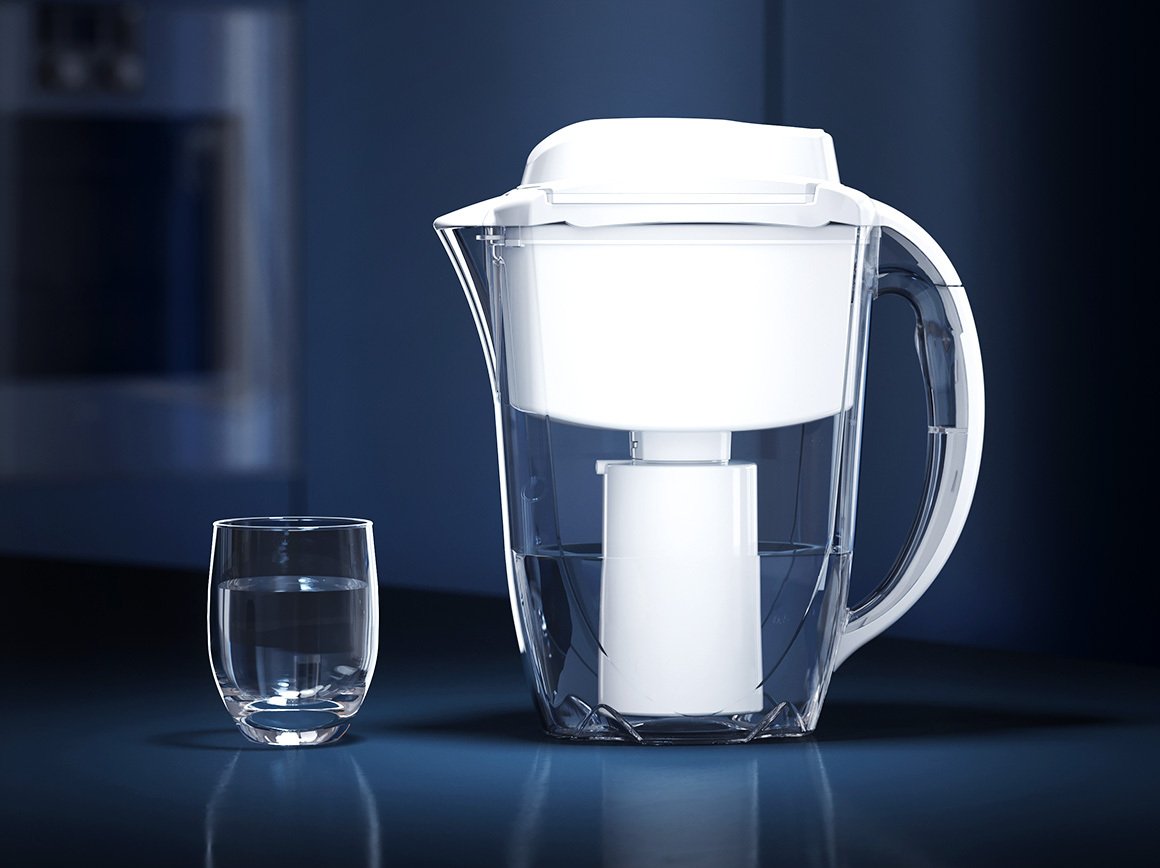 By the way, the filter proved to be a breakthrough at another event in Amsterdam. — Amsterdam Coffee Festival. Coffee beans revealed new flavour. One of the coffee culture followers spoke about the water filtered through JS 500:
"I have a good coffee machine at home, but I couldn't get that gorgeous espresso with fruity notes like they serve in a cafe. J.SHMIDT 500 definitely softens tap water, and that's the key. For several months now, using the same coffee machine, I've been getting results much closer to what specialty coffee shops offer."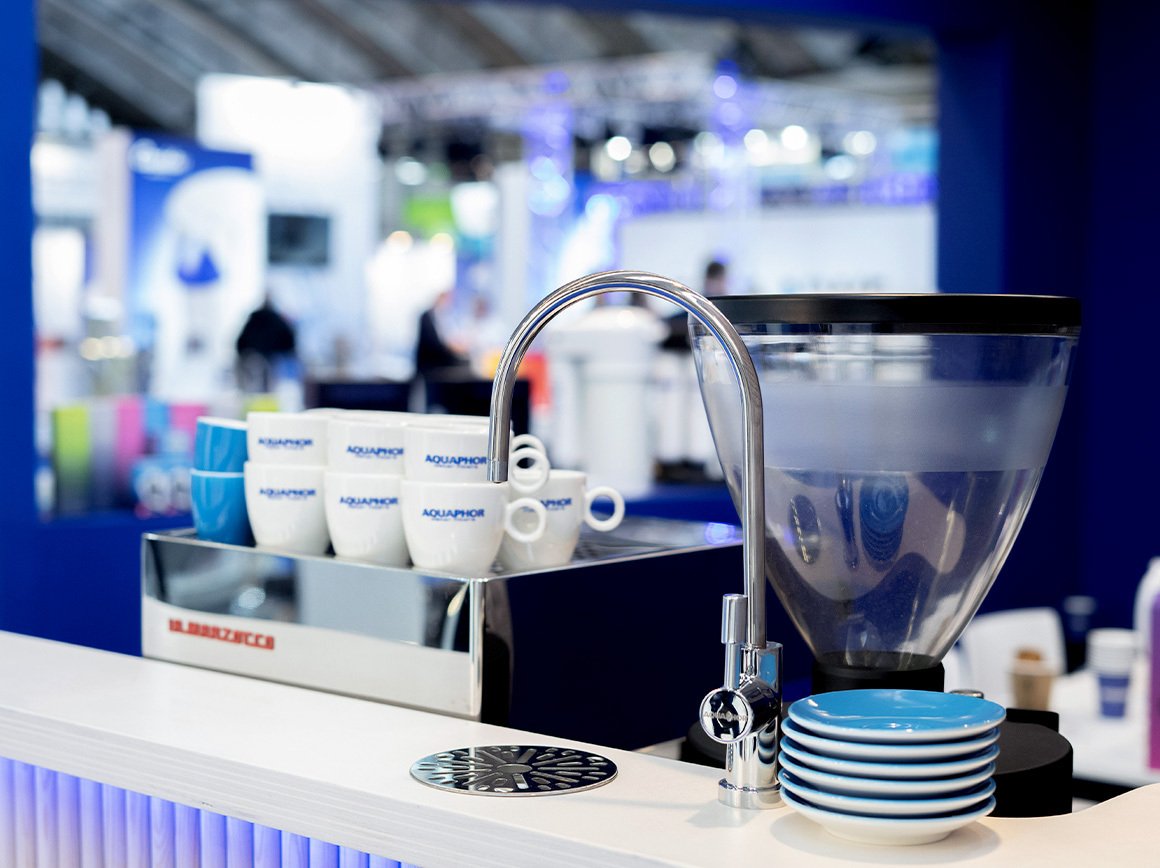 Global approach
The exhibition featured professional systems for water purification throughout municipal and commercial enterprises, hospitals, agricultural institutions, semiconductor industry centers, as well as desalination plants for ships, hotels, private houses and entire communities cut off from the drinking water sources.
RO-205
For the first time,we presented a specialized water purifier for laboratories and medical centers, where ultrapure and deionized water is the key. The set of cartridges includes a prefiltration unit, two RO membranes (the strongest barrier against impurities: patented "double pass" technology) allowing only water molecules to pass through, and a hollow fiber membrane with 0.1 µm pores to guarantee antibacterial protection. The results of automatic control of the water quality are displayed on the LCD panel.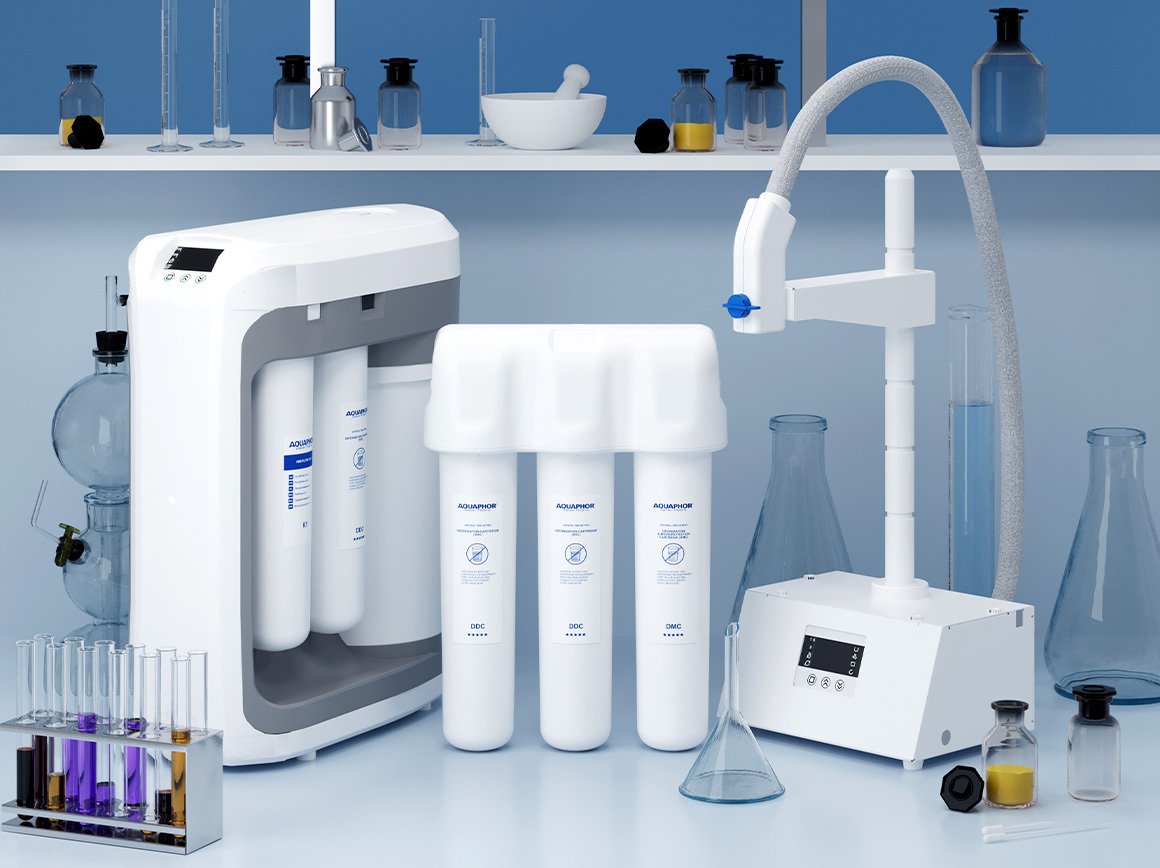 The future is clean and safe water, available to billions of families enterprises. Join us — choose only high-quality filters, eco-friendly approach and pure fresh water.
In the meantime, we will continue to grow and develop in order to be fully prepared for the next exhibition and surprise those who care about the water treatment and the future of the planet.