Harder, better, faster, stronger: being the leader in water purification, AQUAPHOR keeps competing with its own achievements and dives into the next challenge: building the enormous 110,000 m2 "mega-plant" by 2025.
Clean freshwater is a scarce resource, and the question of its purification is getting more and more acute. Industrial development and man-made disasters lead to contamination of natural waters, together contributing to the general problem. Thus, the solution to this problem should be strong and efficient: more filters, higher quality, better technologies and larger production facilities. AQUAPHOR keeps up with the times to provide pure water for the whole world.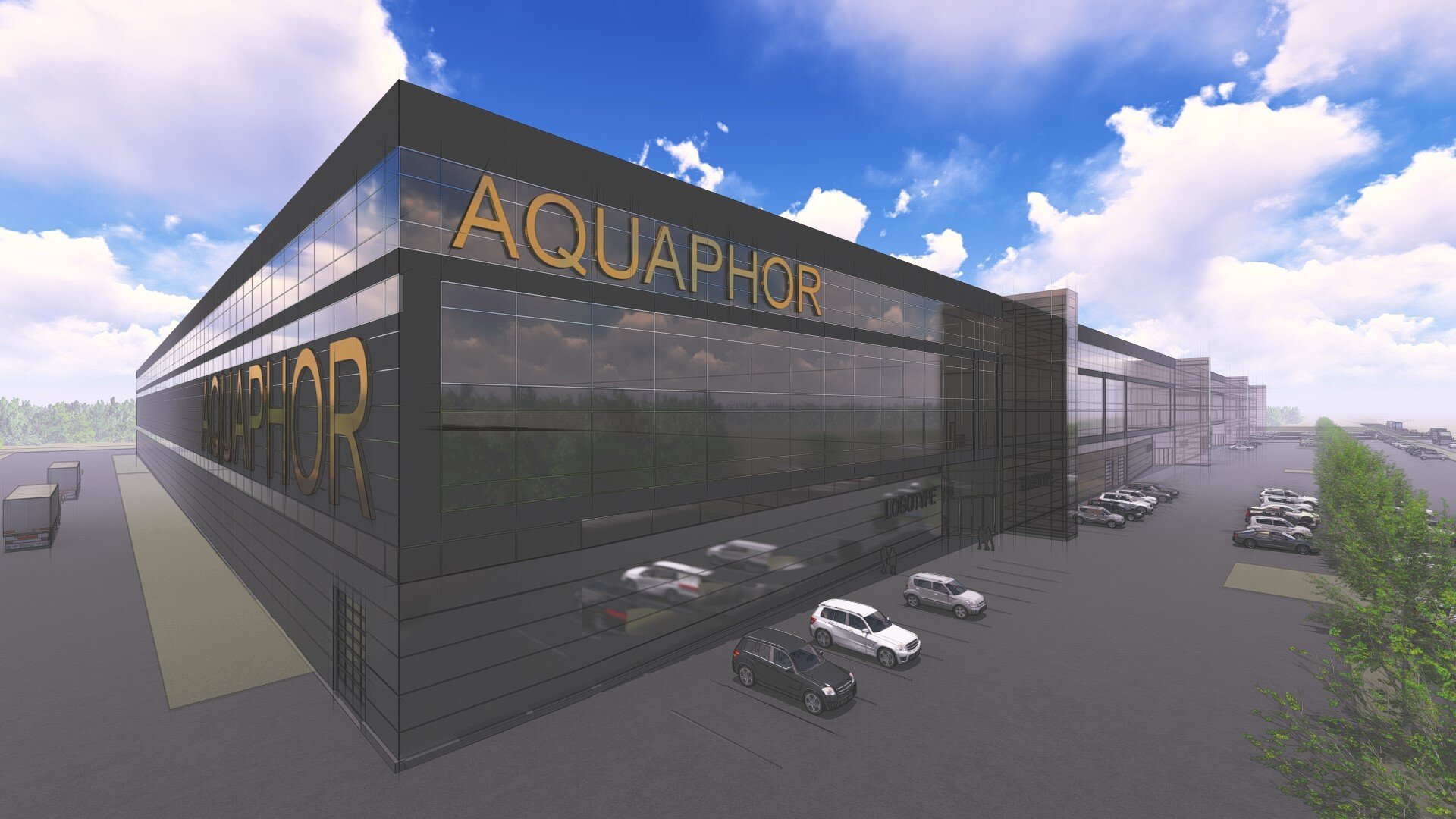 Last month, representatives of the Narva administration and AQUAPHOR CEO Joseph Shmidt discussed the plans for construction of the largest AQUAPHOR production facility.
Investments: ≈ €200 million
New job positions: ≈ 700 (taking into account robotization of production processes)
Annual production volumes: up to 1 million water treatment systems
Annual sales: up to €1.5-2 billion
The plant will manufacture water treatment systems for customers in the hotel, restaurant, healthcare and other industry sectors. Those systems will meet the highest environmental standards: no harmful chemicals are used during water purification.
Cutting-edge technologies: wash more, spend less
AQUAPHOR filters not only remove impurities from water and prevent limescale formation, but also reduce the need for detergents in dishwashing and laundry. For example, in a cafe in Riga or Narva, where the water is relatively hard, such systems pay off in about a year, since the purchase of detergents is reduced by about 4 times.
Over the last 5 years, AQUAPHOR has been producing and selling professional systems — modern state-of-the-art technologies help to achieve technical excellence, and as demand increases it's high time for large-scale production.
Is it real at all?
Aquaphor International plans to raise most of the funds for this development by entering the European stock exchange by the end of 2022. At the same time, a decision on the "mega-plant" construction will be made — a lot depends on the ability to bring suppliers to Narva, as well as on whether the city authorities will follow the infrastructure development plan. Families of the invited experts will need modern housing, quality medical services and availability of English language education.
Our goals are significant, but a combination of great judgement and hard work will enable us to grow and evolve globally, with our future becoming reality.