The AQUAPHOR A5 filter reduces the annoying taste and odour of chlorine, filters out sediment for clearer, brighter water and actively prevents scale.

A5 efficiently filters out colloidal iron, heavy metals (lead, etc.), organic compounds, remnants of drugs, pesticides and other dangerous matter that may appear in tap water.

AQUAPHOR A5 contains more filtration media. Combined with a micropore cap on top, the filter demonstrates extended filter life of 350 litres. A5 works effectively against dissolved contaminants even in water with visible signs of rust, sand or silt.

A5 type fits all AQUAPHOR filter jugs with B5 cartridge type.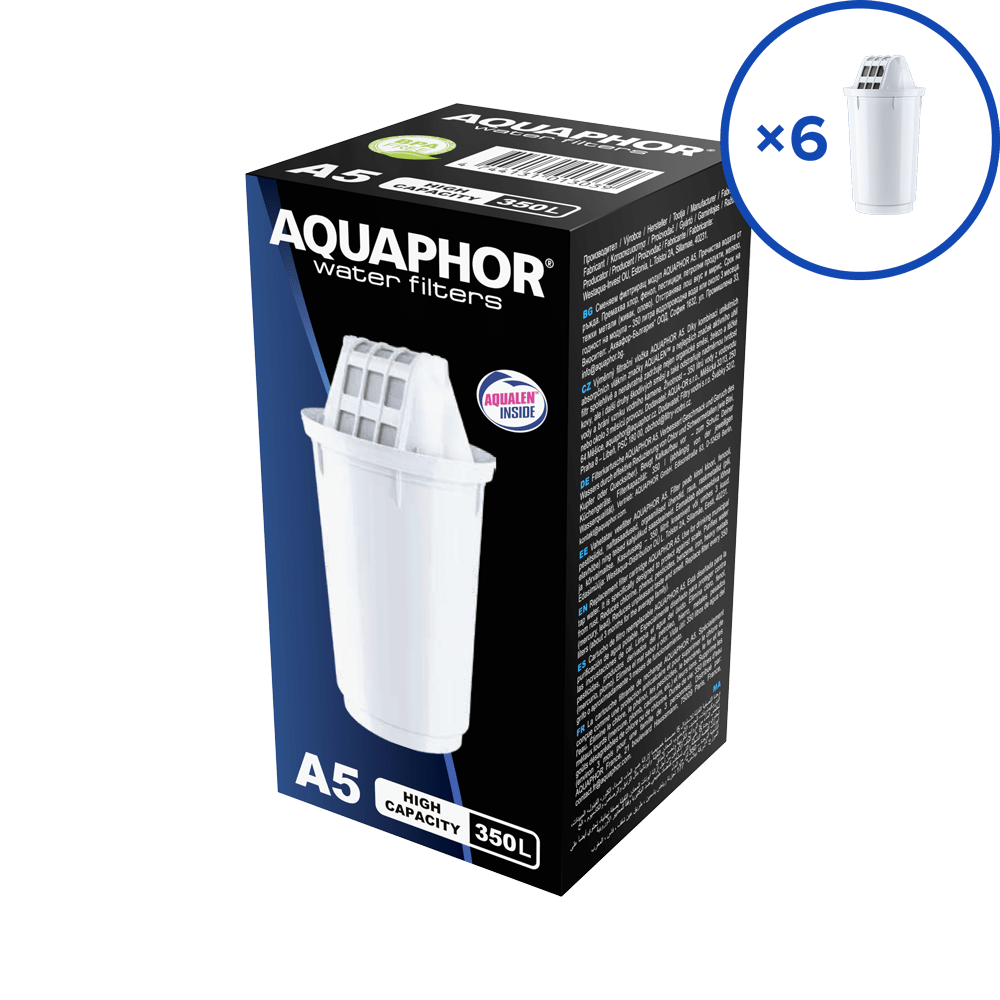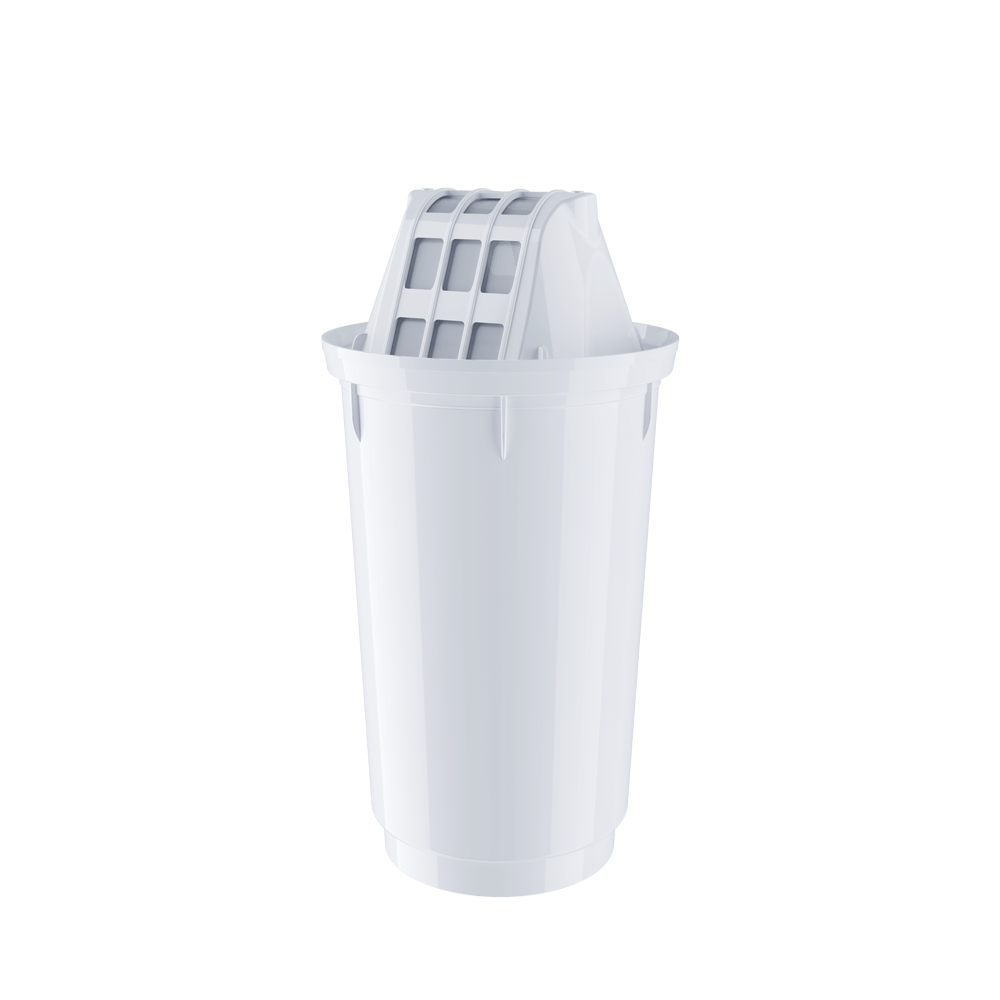 Features and equipment
Features — 2
Removes chlorine

yes

Filter life, L

350
---
Features
Removes chlorine

yes

Filter life, L

350
A5 set 6
Choose your set
A5 set 6

A5

A5 Economy pack (4 pieces)

A5 set 12

A5 (2 pieces)
A5 set 6
Delivery
NB! Free shipping on purchases starting from 150.00 €
Installment payment options are available in the shopping cart starting from purchases of 75 euros or more.
store addresses