A hollow fiber membrane installed at the entrance of the module removes particles as small as 0.1 micron and provides 99.99% protection from bacteria.

This replacement filter uses an ultra- dense CarbFiber Block made from powdered activated coconut shell carbon. It removes the residual concentrations of organic contaminants and heavy metals. It filters particles down to 0.8 micron in size.

Modified Aqualen fibers distribute the water flow in the ultra-dense filter medium, resulting in the best purification

The replacement filter contains silver in its active ionic form.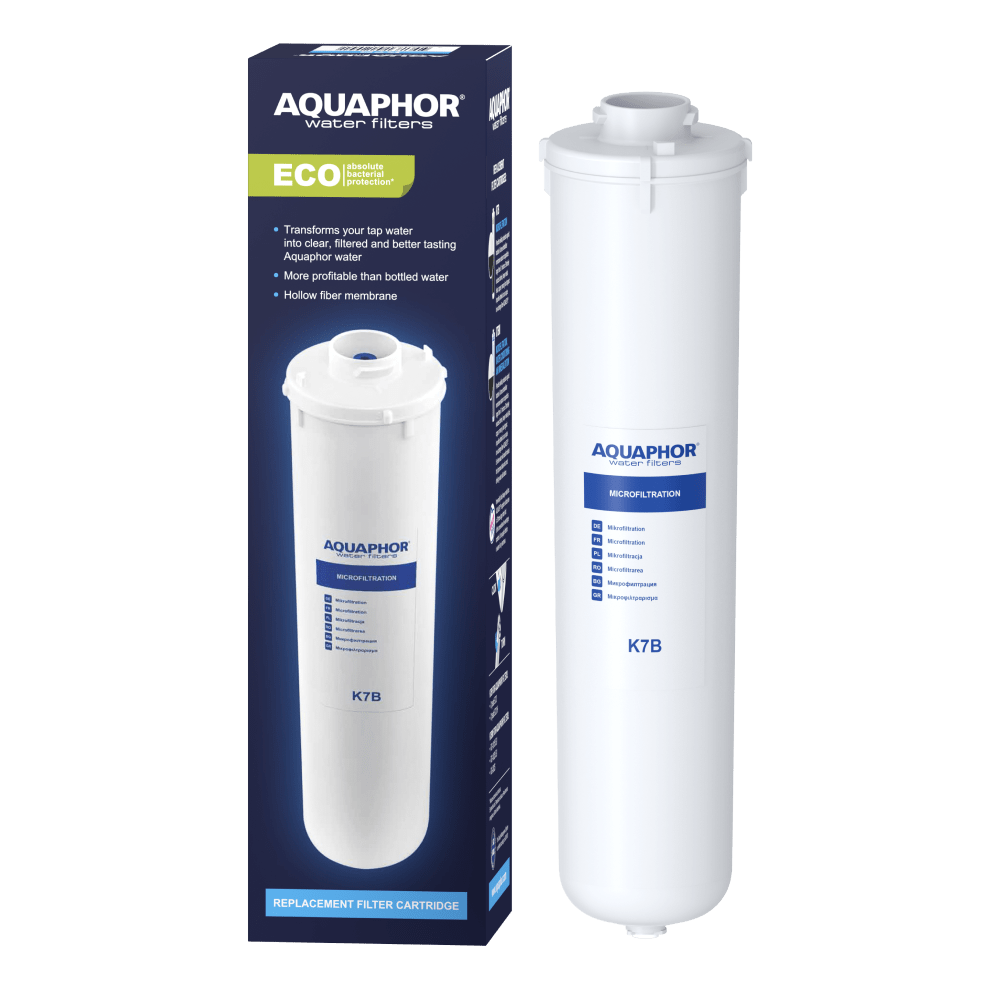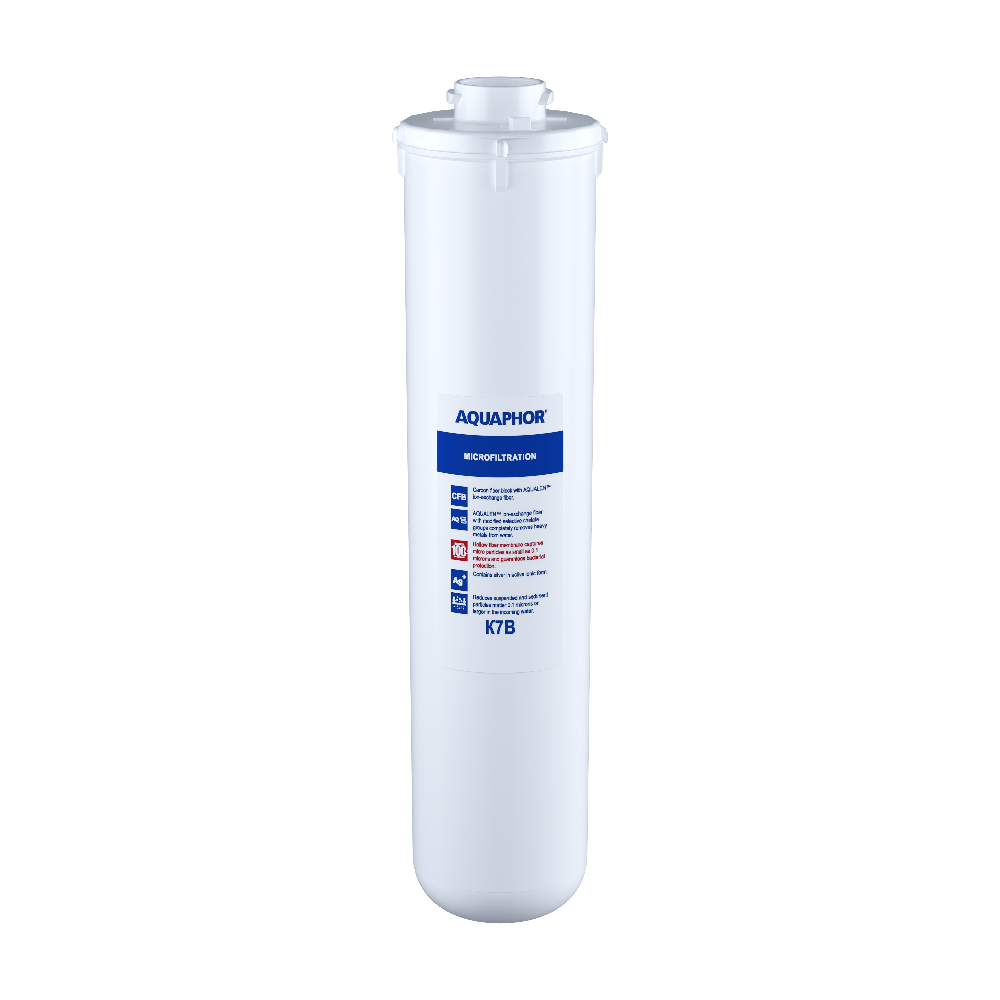 Features and equipment
Features — 2
Removes chlorine

yes

Removes bacteria

yes
---
Features
Removes chlorine

yes

Removes bacteria

yes
Buy K7B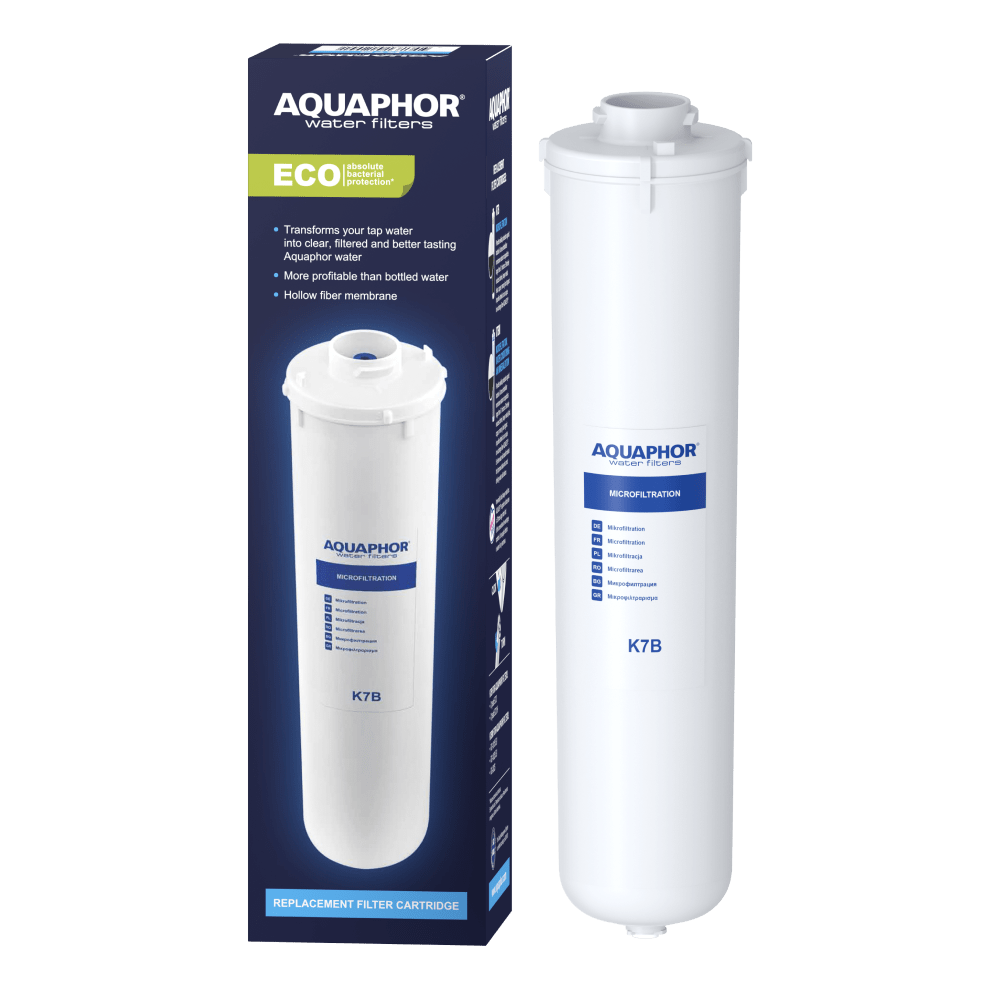 K7B
Under counter & RO replacement filters
Delivery
NB! Free shipping on purchases starting from 150.00 €
Installment payment options are available in the shopping cart starting from purchases of 75 euros or more.
store addresses