Poundland today launched a new range of water filters and accessories at prices up to a quarter lower than the leading brand.
And the move to launch a super-low-cost water filter and jug called Perfect Drop, comes as Britain runs dry of plastic bottled clean water and helps the nation beat bumpy bottled water supply.
Even if you can find your favourite bottled water right now, the cost of filtered water at around 3p per litre compared to 30p means customers can save big.
The new range is extensive: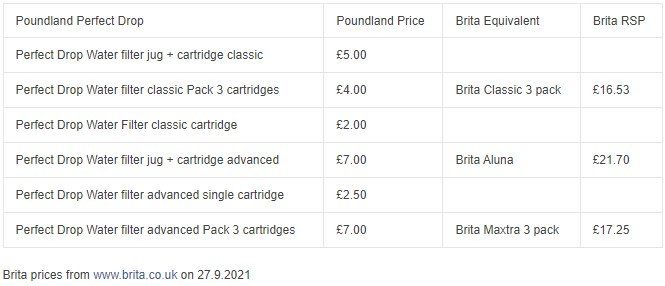 Poundland's new range is powered by AQUAPHOR Aqualen – a unique 'contaminant grabbing' ion-exchange fibre with a surface to filter water that's around 33-times larger than those of competitor filters.
And the benefit of filtered water is significant – it improves the taste of tea & coffee and sends the scum packing. Cut flowers & blooms last longer because filtered water prevents limescale moving up a flower stem and it even reduces 'dog breath' – it improves pet health & breath by cleaning the mouths of pets.
Filtering a litre of Perfect Drop water only takes 150 seconds so it's also quick and easy.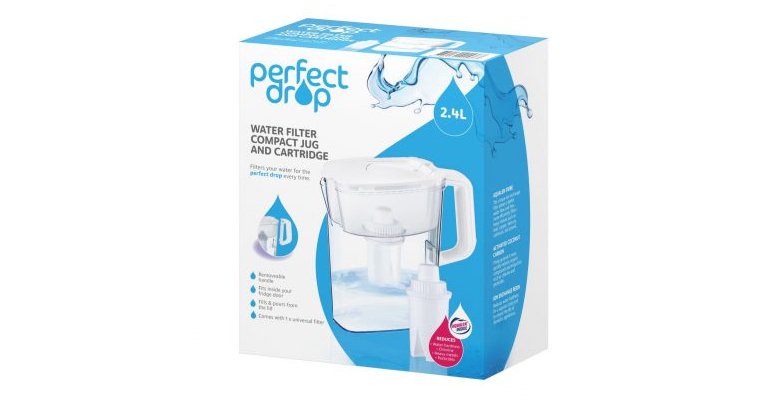 Curator of the range, Poundland buyer Paul Britland said: "We promise amazing value and that's what this range delivers. But it's more than the price tag – using Perfect Drop will save shoppers pounds compared to buying bottled water – and we've made life easy by making sure our filters and accessories fit jugs made by the leading brands."
"Perfect Drop is a real-life saver and a money saver," says Nigel Wheeler, MD of AQUAPHOR UK. "We go deeper and last much longer than anything else out there."
Poundland Perfect Drop filters will give customers up to 200 litres of pure water (or 'filtered water') – up to twice as much as the leading brand.
And using the range will save up to 2,400 single use plastic 0.5l bottles per year for a typical family of four and reduces limescale to extend the life of household appliances.
Perfect Drop will be featured in Poundland's Kitchenware range on the drinking glass layout, next to PEP&CO Home.