ECO H Pro filter includes an innovative 2-in-1 pre-treatment cartridge, an ion exchange unit for scale build-up reduction and water softening, and an ultrafiltration hollow fiber membrane for total antibacterial protection. Cartridges of Pro series provide enhanced protection and quality of filtration.

The system removes chlorine, heavy metals, pesticides, oil products, and other common toxins and allergens in tap water. Thanks to the special structure of filtration media, the Pro 1 cartridge performs the work of two cartridges for the most effective filtration of coarse particles like sand or clay. Hollow fiber membrane in the Pro HF cartridge removes bacteria and microbial cysts.

ECO H Pro filter reduces limescale build-up in kettles and other appliances, as well as white flakes and oily film in a cup.
ECO H Pro product suits
A compact kitchen
This filter meets the needs of those looking for a most space-saving design of an appliance. Within its category, this solution will help you to fit within very limited space.

Some models do not require direct under-the-sink placement and can be placed in nonconventional spots, together with the whole-house pre-filters.
Allergic children and sensitive adults
Allergic children and sensitive adults
People with allergies may be affected by a whole range of pollutants in tap water. Among the allergy-causing waterborne factors are not only chlorine and other chemicals, but even pollen during the season. Seniors and those with sensitive stomachs would also prefer to eliminate even the smallest amounts of chlorine-resistant bacteria.

To tackle those special needs we use membranes that also help in various medical applications.

Hollow fiber membranes are capable of protecting drinking water from bacteria and cysts thanks to their tiny pores of 0.1 microns.

Reverse osmosis membranes give the highest possible level of water purification and will completely substitute water in plastic bottles.

All membranes will also filter out the pollen, which can trigger allergic reactions in children and adults.
Cooking enthusiasts
Large amounts of clean and tasty water are needed for drinking but also when cooking a lot for the family.

Water is important when you like home made jams, flavorous soups and even proper dough for delicious pizza!

With this filter you get enough of clean drinking water for any dish. Cook with pleasure and provide a family with great food for great shared quality time.
Healthy lifestyle habits
Balanced nutrition is the basis of recovery after exercise or stress. Is water part of it? Yes, in a more general way though - it has a greater mission of methabolism support.

Water is not a source of energy and does not provide "bricks" for building cells. Water serves as an inert environment in which chemical and physical processes take place. Water helps to deliver nutrients and remove toxins, because each of us is a mini-laboratory.

The cleaner the water is, the fewer glitches in these subtle processes occur - the smoother they go.
Versatile protection from waterborne threats
Reduces common tap water contaminants including chlorine, organic compounds, heavy metals, bacteria, phenols, hard water minerals.
Chlorine
Hard water minerals
Bacteria
Organic compounds
Heavy metals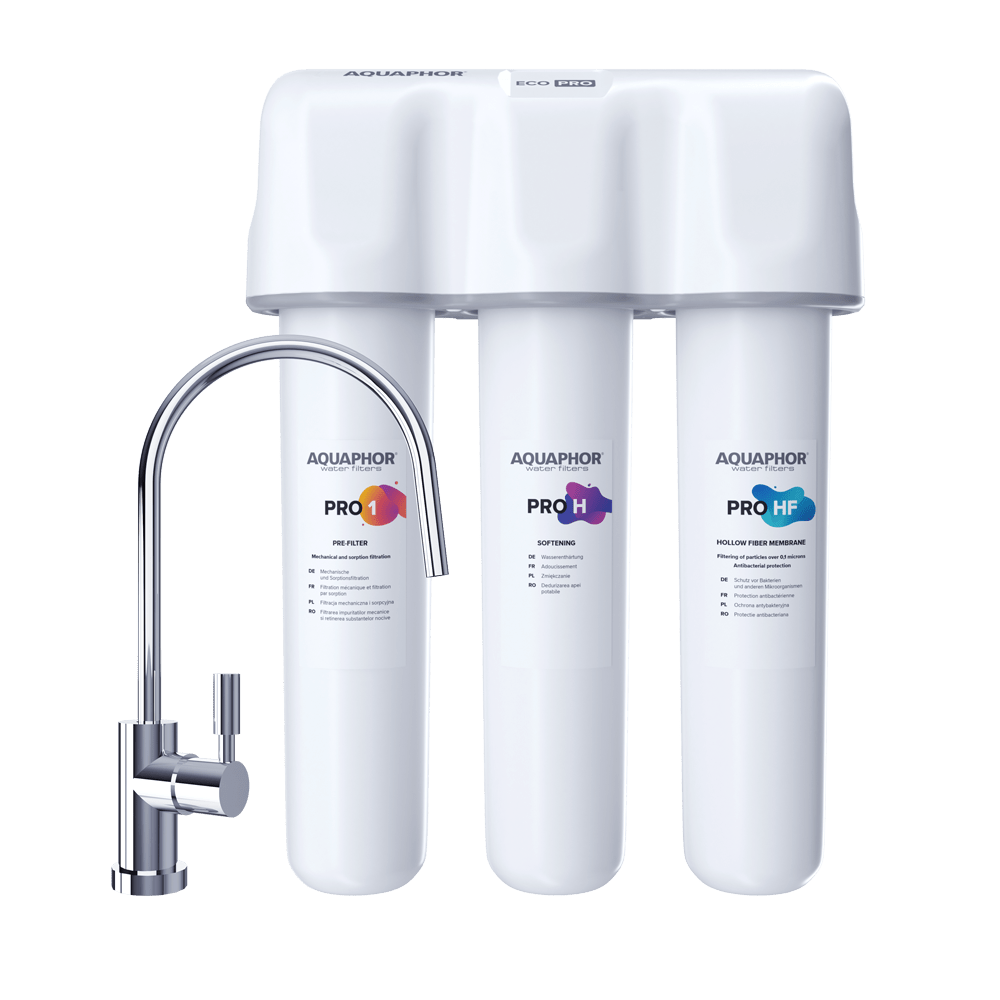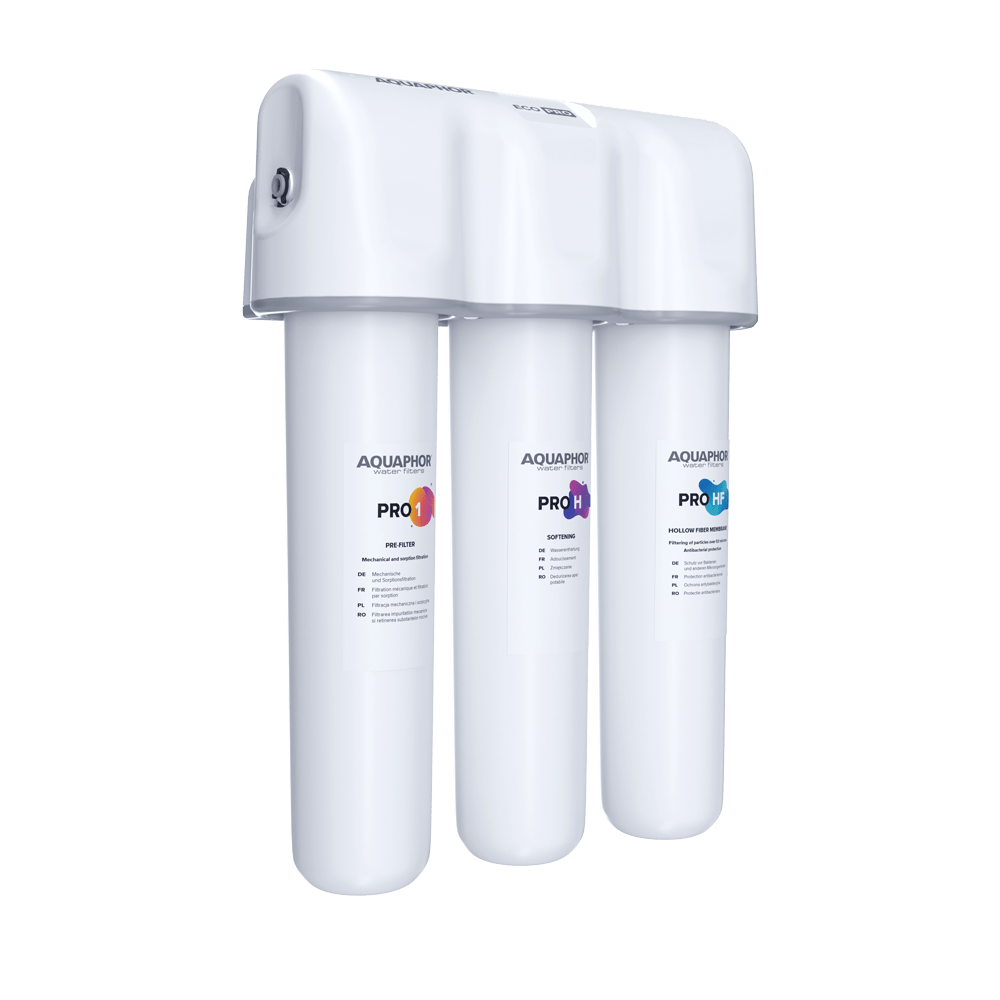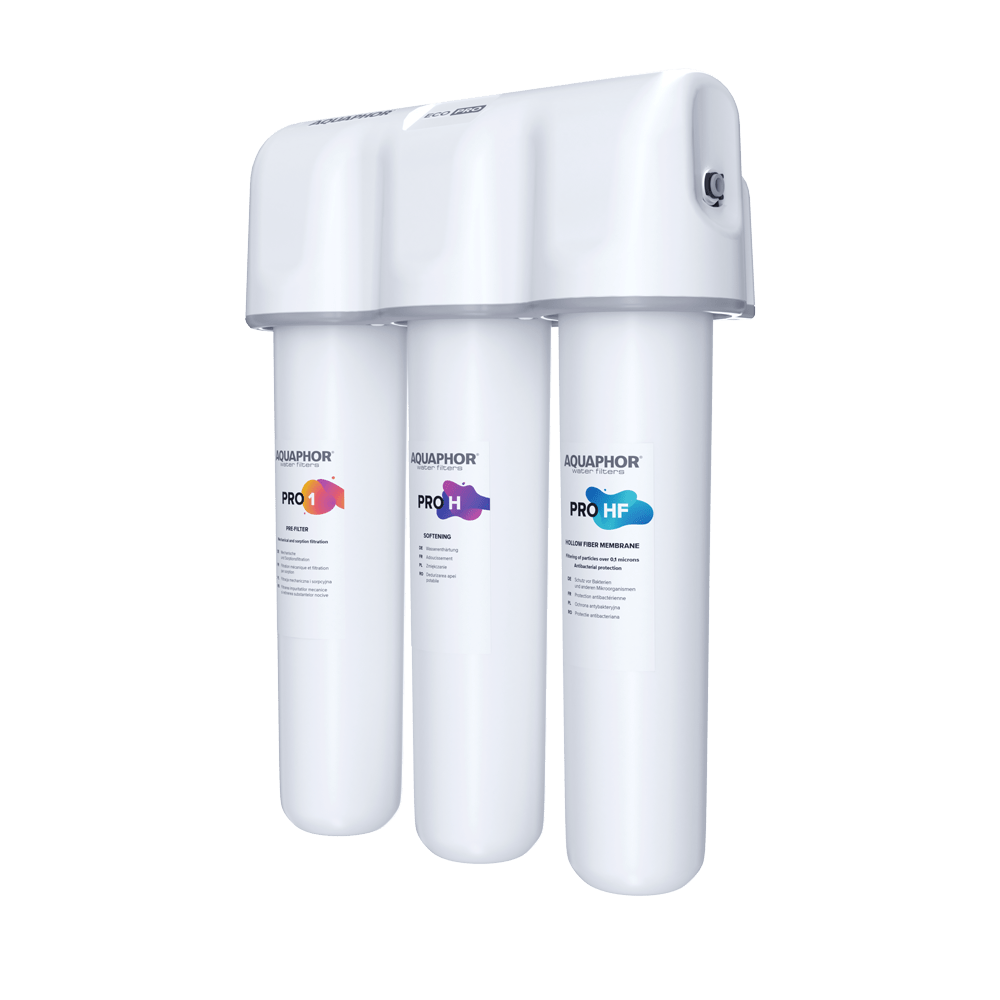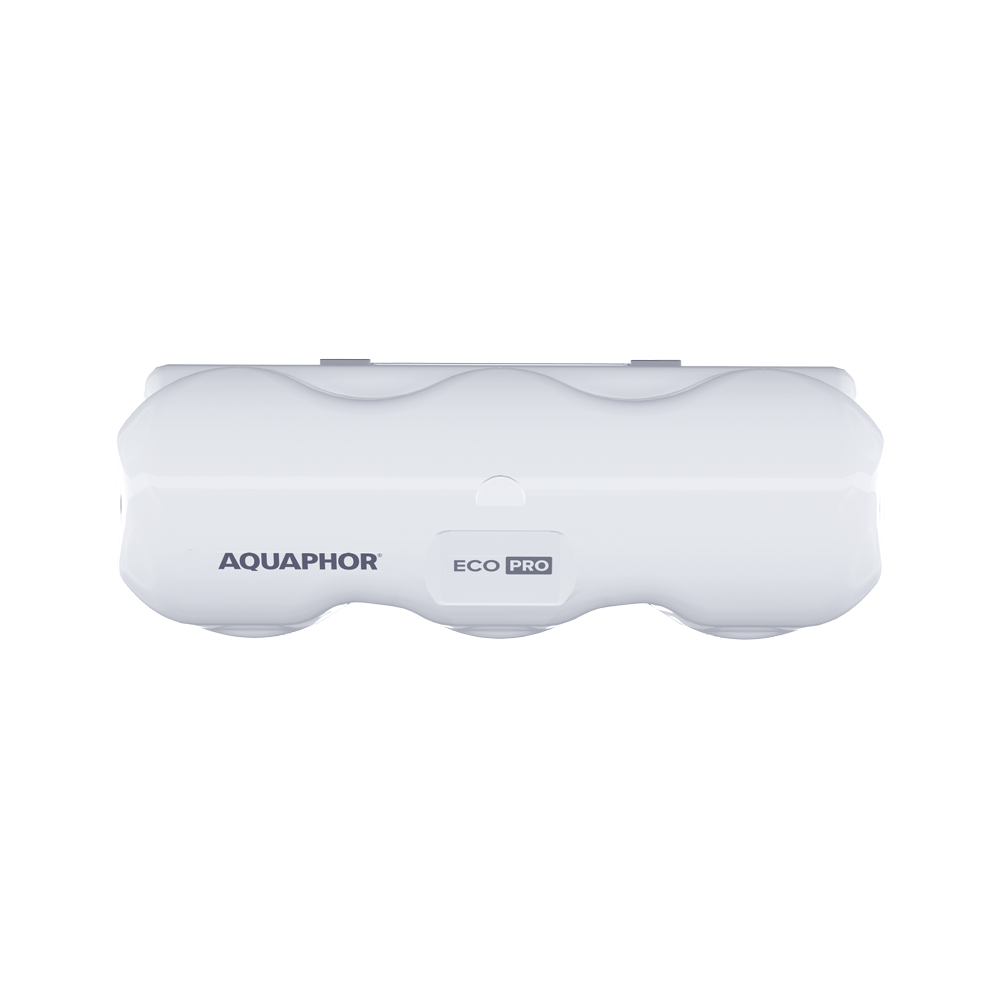 Features and equipment
Features — 12
Replacing cartridges without tools

yes

Drinking water tap

yes

Regeneration

required
all specifications
---
Equipment — 10
Replacement filter cartridge Pro 1

1 pc

Replacement filter cartridge Pro H

1 pc

Replacement filter cartridge Pro HF

1 pc
all components
Equipment
1

Replacement filter cartridge Pro 1

1 pc

2

Replacement filter cartridge Pro H

1 pc

3

Replacement filter cartridge Pro HF

1 pc

4

Manifold unit assembly

1 pc

5

Connection unit

1 pc

6

Connection tube with a cone sleeve insert

1 pc

7

Connection node

1 pc

8

Clean water faucet

1 pc

9

Plug

1 pc

10

Plastic key for JG tube

1 pc
Features
Replacing cartridges without tools

yes

Drinking water tap

yes

Regeneration

required

Filtration rate , L/min

2

System type

sorption

Takes little place under the sink

yes

Limescale prevention

reduces limescale

Removes chlorine

yes

Filter life, L

8 000

Replacement of filter cartridges

once a year or upon reaching the filter life limit (whichever is earlier)

Removes bacteria

yes

Drinking water without boiling

yes
Buy ECO H Pro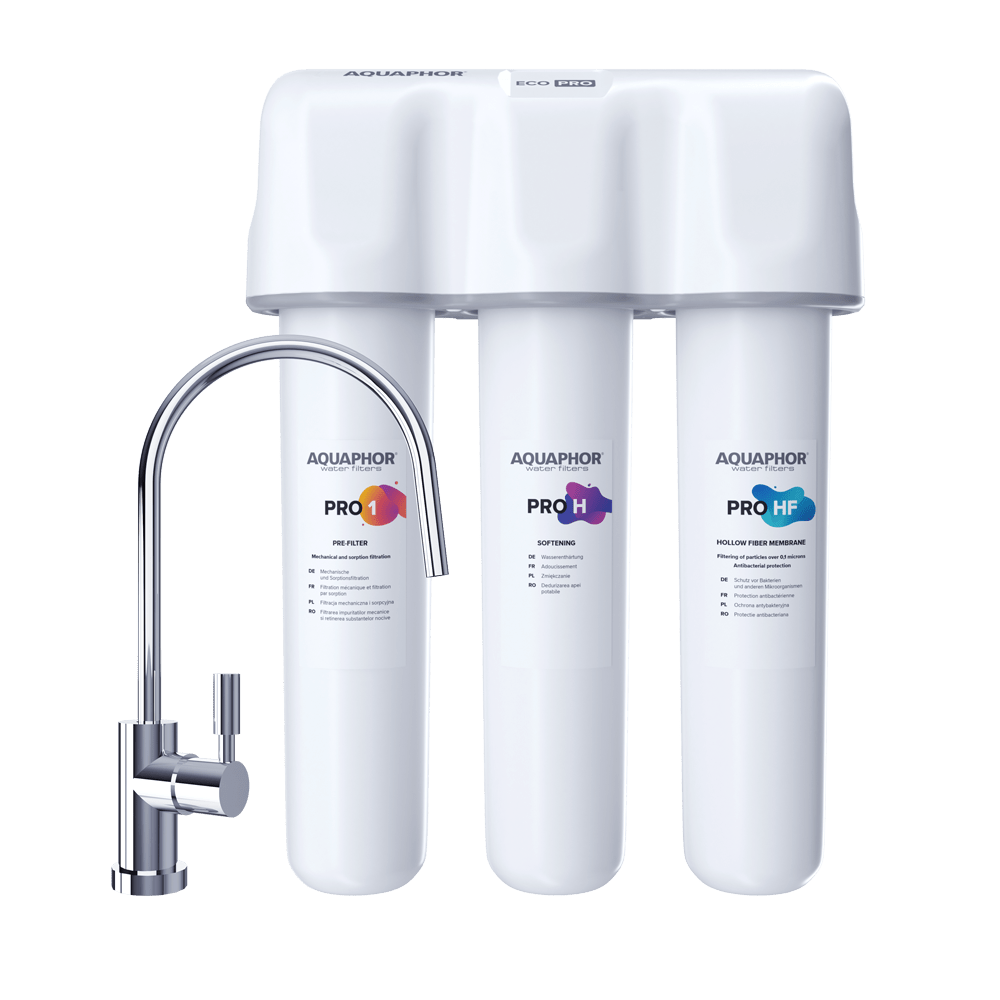 ECO H Pro
Under-counter water systems
Delivery
Installation
NB! Free shipping on purchases starting from 150.00 €
Installment payment options are available in the shopping cart starting from purchases of 75 euros or more.
Installation, please fill out the form below, and we will provide you with a price quote.
store addresses