AQUAPHOR Favorite is a reliable and durable drinking water system with a stainless-steel housing and a remarkable filter life. The Favorite filter should be used with soft water as the mineral composition of tap water remains natural.

The steel housing will not leak and withstands frequent pressure drops in the water supply system. The Favorite can be installed and maintained even in hard-to-reach places, other than under-the-counter spot.

Two carbon blocks provide an impressive resource of modules with a particular coaxial structure and gradient porosity.

The external CarbFiver block has a high dirt capacity and retains particles of rust, silt, and sand. The inner one has a porosity of less than 1 micron, filters the pigments of paint, tobacco smoke, and plant pollen. CarbFiber blocks are manufactured using Aqualen™ — the patented ion-exchange fiber that is highly selective to heavy metals.

Deep purification and large capacity make the Favorite a viable solution for drinking water problems not only for domestic use but also for small cafes, offices, medical facilities, etc.
2.5 L/min
Filtration rate
Favorite product suits
A compact kitchen
This filter meets the needs of those looking for a most space-saving design of an appliance. Within its category, this solution will help you to fit within very limited space.

Some models do not require direct under-the-sink placement and can be placed in nonconventional spots, together with the whole-house pre-filters.
Cooking enthusiasts
Large amounts of clean and tasty water are needed for drinking but also when cooking a lot for the family.

Water is important when you like home made jams, flavorous soups and even proper dough for delicious pizza!

With this filter you get enough of clean drinking water for any dish. Cook with pleasure and provide a family with great food for great shared quality time.
Rational decision-makers
A great solution when installing a reverse osmosis system is not a priority. For example, if tap water is soft or you are ready to deal with regenerating a softening module when water is medium-hard water. Regeneration can be needed once in three months.
People who choose time-tested solutions
People who choose time-tested solutions
Filter system is designed for those who prefer time-tested filtration technologies. The product represents a classic filter configuration that will reliably serve for many years.

The filter is equipped with everything necessary for the thorough purification of drinking water.
Versatile protection from waterborne threats
Reduces common tap water contaminants including chlorine, organic compounds, heavy metals, rust, phenols.
Chlorine
Rust
Organic compounds
Phenols
Heavy metals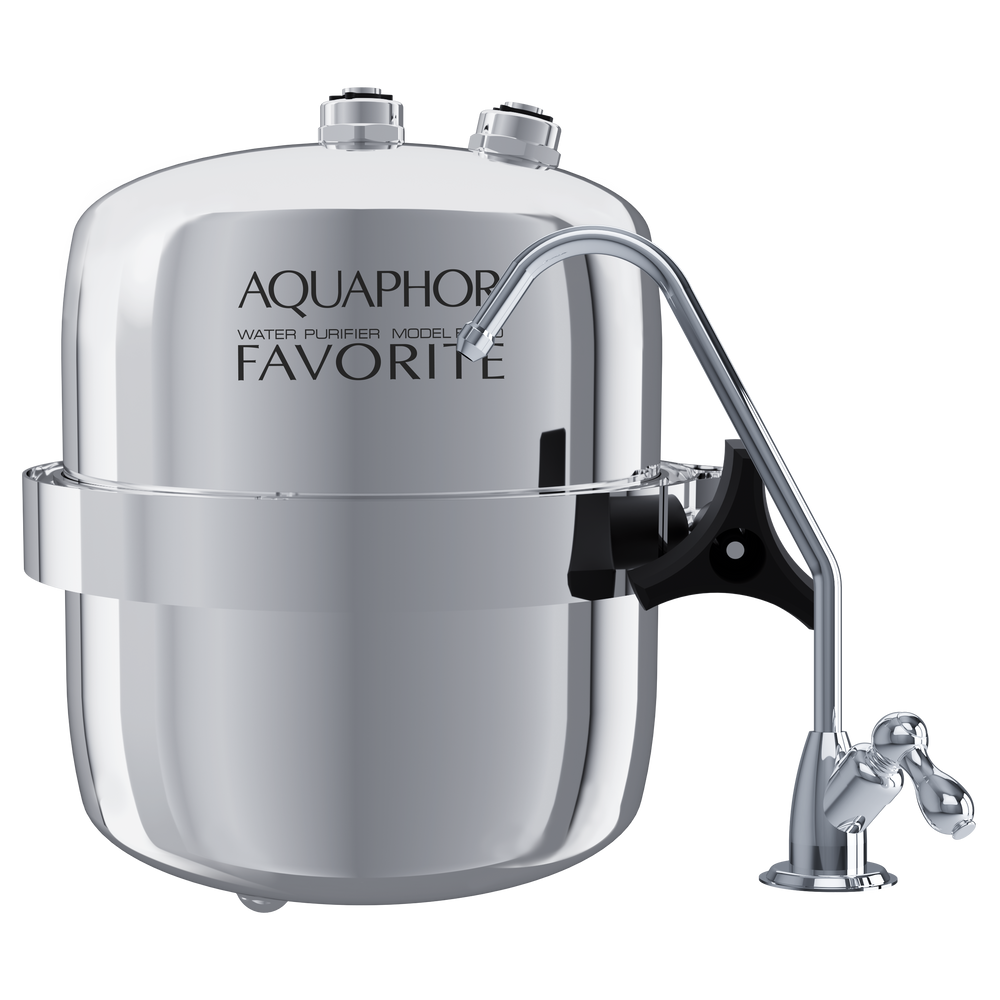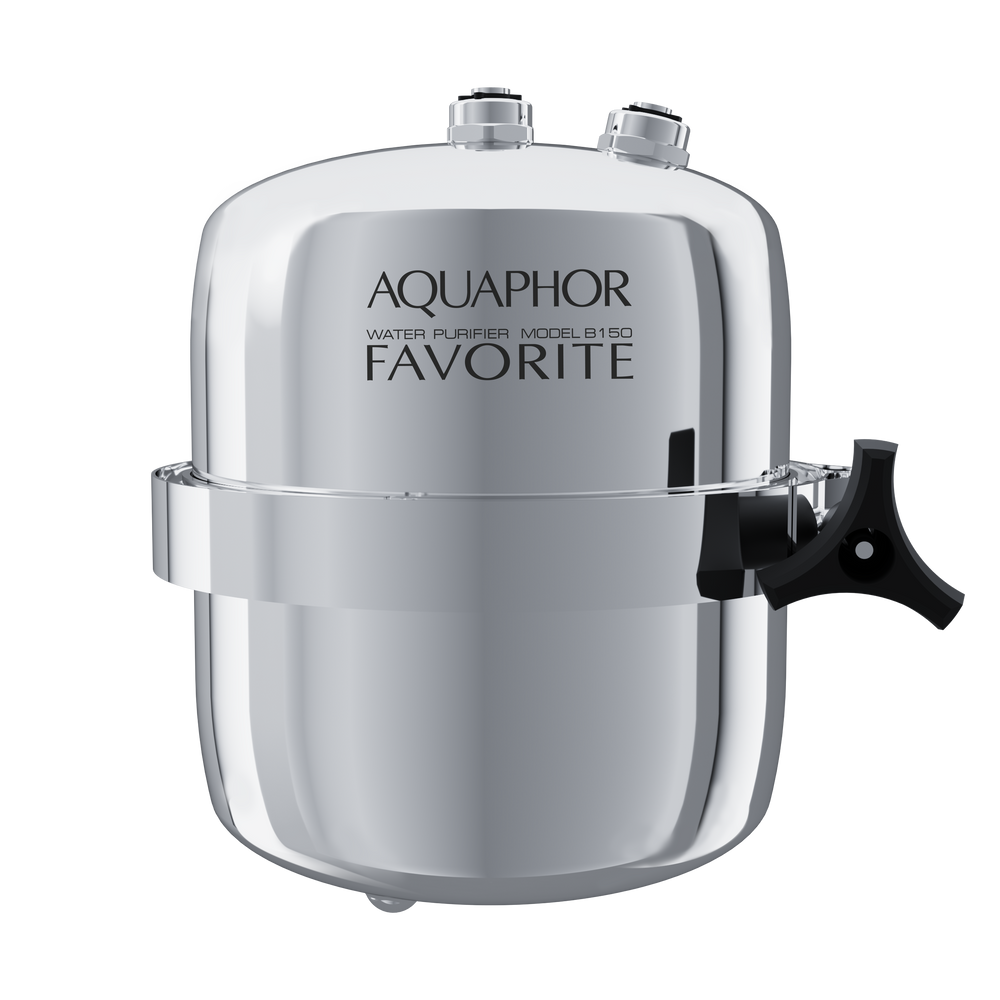 Features and equipment
Features — 9
Replacing cartridges without tools

yes

Drinking water tap

yes

Housing material

steel
all specifications
---
Equipment — 7
Connection tube with a cone sleeve insert

1 pc

JG connecting tubes

1 pc

Clean water faucet

1 pc
all components
Equipment
1

Connection tube with a cone sleeve insert

1 pc

2

JG connecting tubes

1 pc

3

Clean water faucet

1 pc

4

Gasket

1 pc

5

Connection node

1 pc

6

Housing

1 pc

7

Replacement filter cartridge B150

1 pc
Features
Replacing cartridges without tools

yes

Drinking water tap

yes

Housing material

steel

Filtration rate , L/min

2.5

System type

sorption

Takes little place under the sink

yes

Removes chlorine

yes

Filter life, L

12000

Replacement of filter cartridges

once a year or upon reaching the filter life limit (whichever is earlier)