Aquaphor Stiron аnti-scale filter is manufactured in accordance with the modern technology from durable plastic and allows to decrease scale formation on water heating elements and internal surfaces of household washing, dish washing and similar household machines thereby prolonging their service life.

Optimally selected chemical composition and fraction of polyphosphate decreases calcium compound build-up on heating elements. In addition, more careful washing is provided due to fixation of ferrum in water and preventing formation of rusty spots on linen.

Advantages of the filter:
- Protects against scale;
- Decreases consumption and improves efficiency of washing agents;
- Decreases washing machine breakdowns;
- Decreases washing agents buying expenditures;
- No need of anti-scale agents for washing.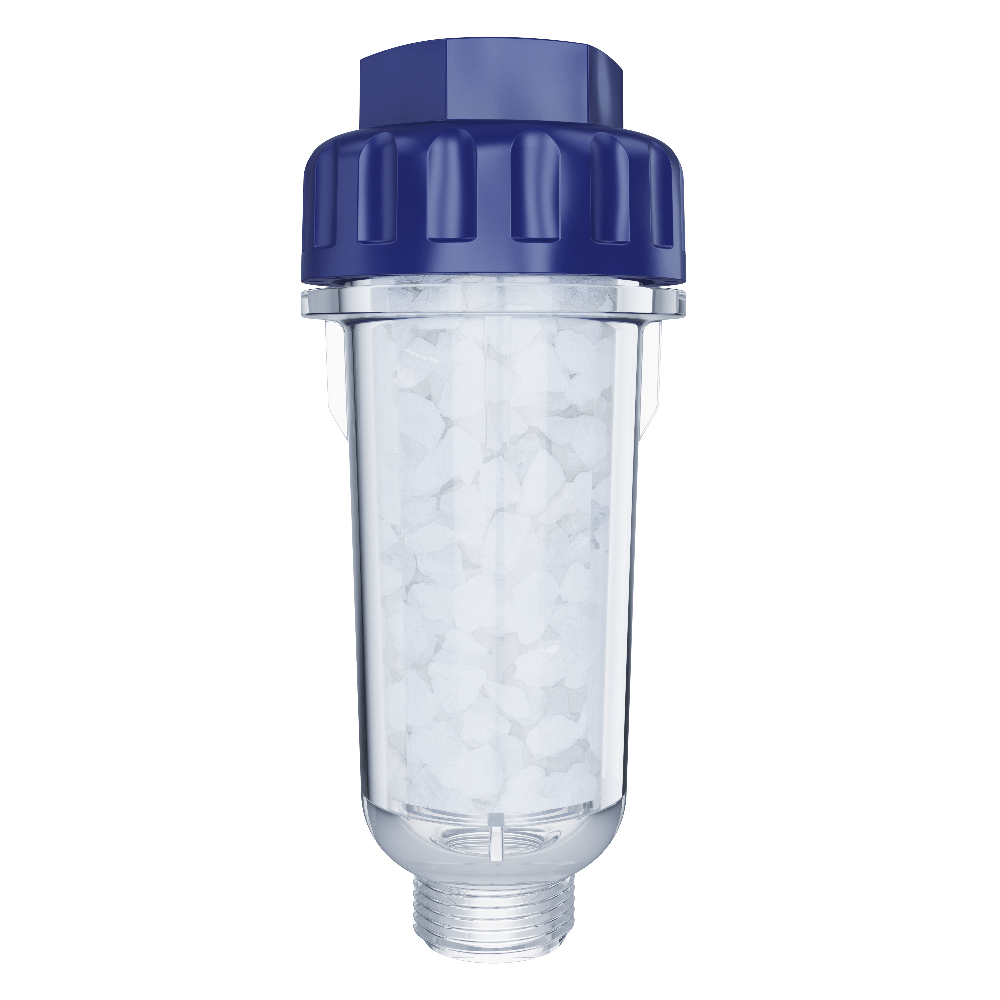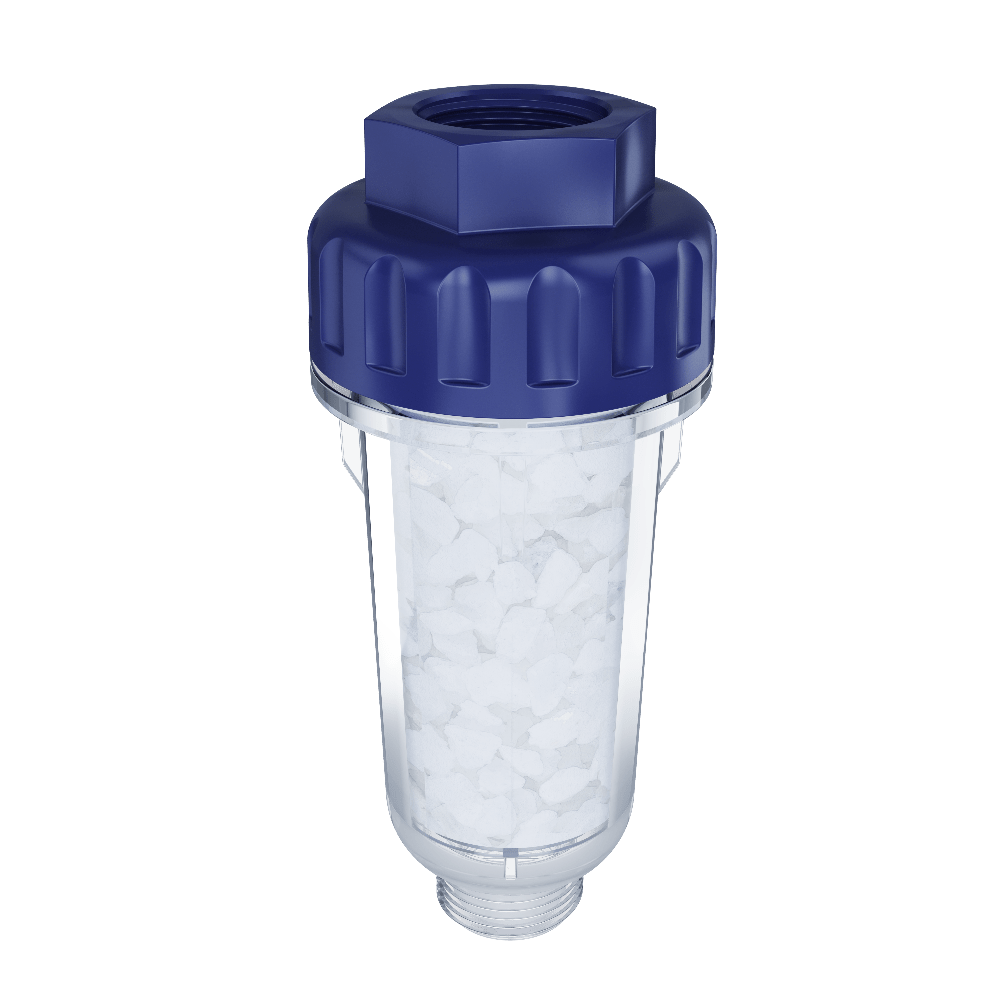 Features and equipment
Features — 2
Housing material

plastic

For cold water

yes
all specifications
---
Equipment — 2
Housing assembly with replacement polyphosphate filling

1 pc

Gasket

1 pc
all components
Equipment
1

Housing assembly with replacement polyphosphate filling

1 pc

2

Gasket

1 pc
Features
Housing material

plastic

For cold water

yes