HomeGuard 400 is a small-footprint cabinet water softener that is removing hardness minerals from municipal or well water, along with manganese and dissolved iron.

Its efficiency is rated according to NSF/ANSI 44: 4,900 grains/lb (697 grams/kg) with salt dosage 1 lb (0.5 kg), at the specified salt dosage and 8 gpm (30 L/m).

It is certified for barium and radium 226/228 reduction according to NSF/ANSI Standard 44. If the water supply contains sand, sulfur, bacteria, iron bacteria, tannins, algae, oil, acid, or other unusual substances, pre-treat the water to remove these contaminants before the water supply enters the appliance.

With the appropriate HomeGuard 400 eliminates dirt, sand, or large particles.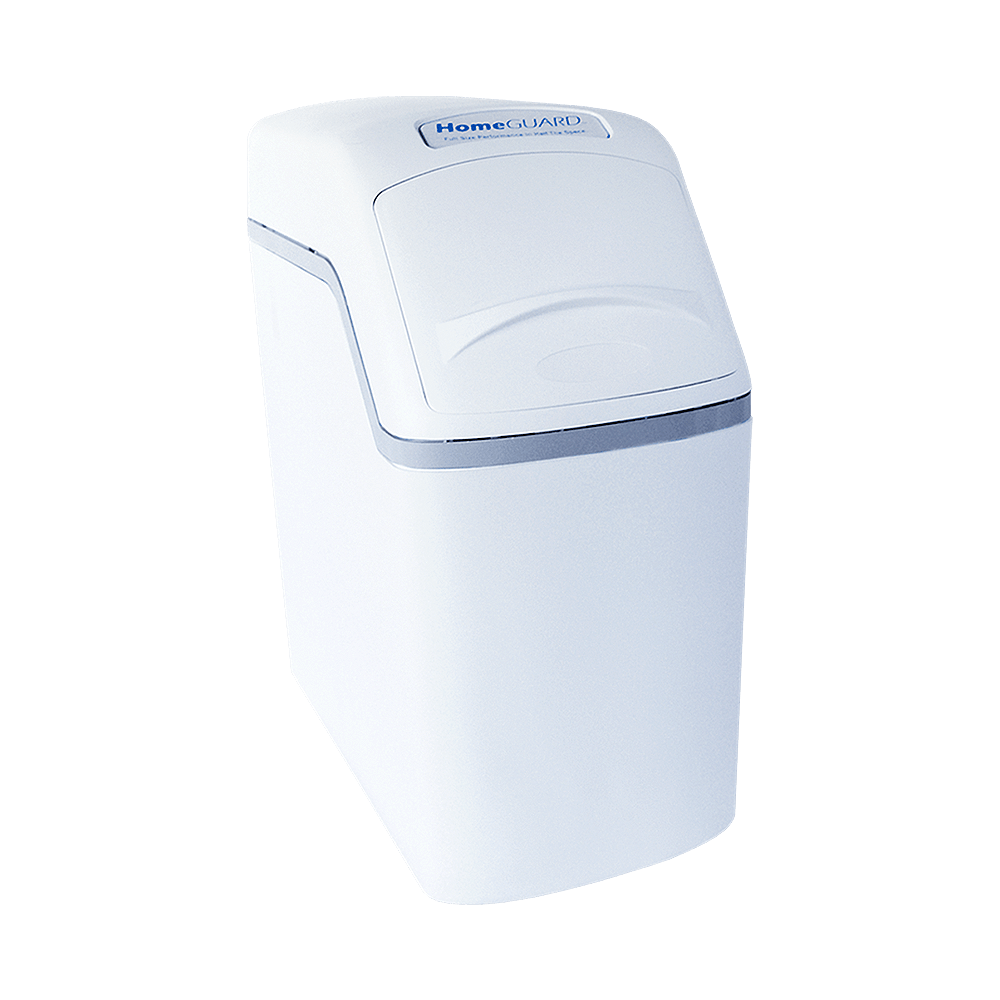 Features and equipment
Features — 12
Maximum Compensated Hardness, gpg

35 (600)

Maximum Ferrous Iron Reduction, ppm*

3

Minimum pH, standard units

7
all specifications
---
Features
Maximum Compensated Hardness, gpg

35 (600)

Maximum Ferrous Iron Reduction, ppm*

3

Minimum pH, standard units

7

Water & Ambient Temperature Minimum-Maximum, °F (°C)

40°-120° (4°-49°)

Water Pressure Minimum - Maximum, psi (bar)

20/80 (1.4/5.5)

Maximum Flow Rate to Drain During Regeneration, gpm (L/min)

2.4 (9.1)

Controller Type

5 Button

Electrical Rating

115 VAC, 60 Hz / 220 VAC, 50 Hz

Plumbing Connections (NPT)

3/4-inch or 1-inch male

Height, inches (cm)

21.5 (54.6)

Footprint, inches (cm)

11.25 x 18.5 (28.6 x 47)

Shipping Weight - approx., lb (kg)

55 (25)