The Chinese authorities checked out our "supermodel" A5, and decided that it's completely worth issuing a patent. Prior to that, two patents had already been granted by the EU and the US agencies.
Fighting the Phantom Menace
No matter the living conditions, whether it is a cute house by the picturesque seaside, a regular flat or a hut in the middle of nowhere, just be sure that A5 will cope even with the most rusty and muddy water.
The filter media contains a whole range of advanced sorbents: the highest quality coconut shell carbon, superfine ion exchange resin and patented microfibers designed specifically to remove heavy metals.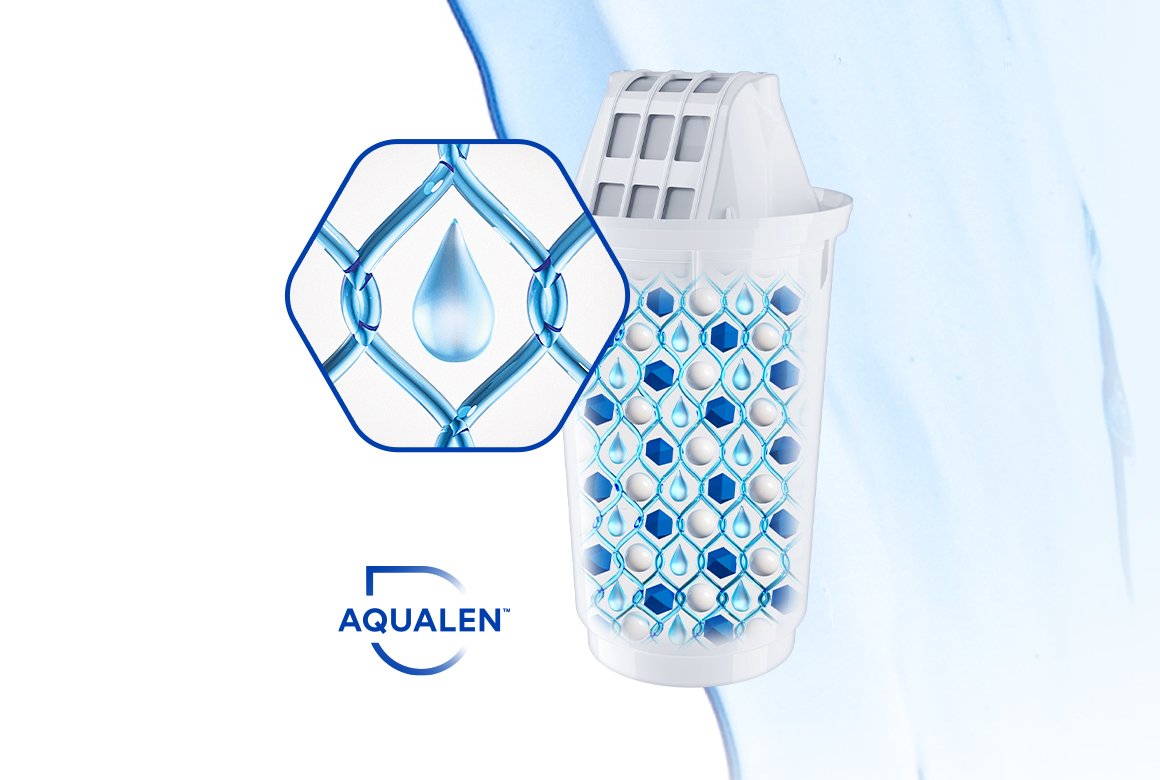 The list of impurities is as long as you probably suspect: chlorine, a variety of harmful organic and inorganic compounds, dissolved and insoluble contaminants, even trace pharmaceuticals. And A5 reduces them all! In addition, it enriches water with magnesium, which is great for your heart and mood.
Magnesium Magic
According to WHO (World Health Organization), magnesium is the most scarce mineral for the human body, so it is important not to neglect its additional sources. Magnesium is easily absorbed from water and prevents nervous and cardiovascular diseases. It also keeps you in a good mood — don't worry, be happy!
350 Liters of Pure Quality
Thanks to the extended filter life (350 L), enough for the whole family. A5 lasts longer and requires replacement almost twice less often than the standard Maxfor cartridges — typical oval cartridges that fit the majority of European filter jugs.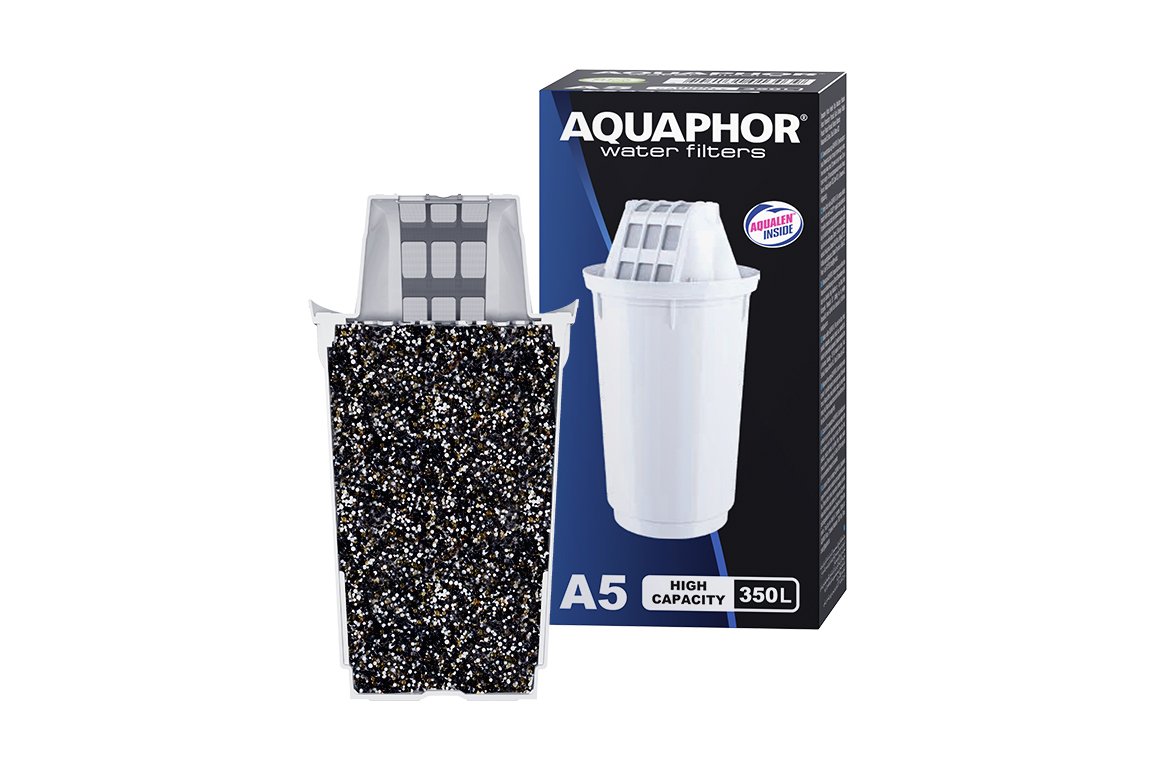 AQUAPHOR A5 design is quite unique: a mesh pre-filter prevents the air getting trapped inside the cartridge and blocking the filtration process. The filter does not lose its powers!
Eco-Friendly Solution
The cartridge is manufactured in Estonia, at the largest AQUAPHOR plant. Here, everything is dedicated to sustainability: solar panels, heat recovery, state-of-the-art equipment and strict quality control.
Not to mention the fact that just one cartridge replaces about 700 half-liter disposable plastic bottles, which decompose in landfills for hundreds of years, forming the garbage patches and ozone holes. Start with a clean slate — choose clean water! AQUAPHOR filters are there to help you.