The Aquaphor RO-312S PRO is a full-fledged and fast reverse osmosis system featuring extremely space-saving design. It challenges the traditional RO systems configuration — there is no bulky storage tank which makes it a true catch for compact kitchens.

The system completely replaces premium bottled water. Filtered water suits for drinking, cooking, and baby food.

The water in a small jug stays always fresh, you can observe how quickly the drops are filling the jug. Wash the jug as often as you want, while professional help is required to clean the classic tank.

The system filters out unwanted impurities, including toxic substances, heavy metals, remnants of drugs, bacteria and viruses. Hardness salts are completely removed from the water, making longer life for the coffee machine, kettle, iron, steamer, and other home appliances.
99.9%
Protection against viruses and bacteria
4,2 L
Clean water storage tank
RO-312S PRO product suits
Allergic children and sensitive adults
Allergic children and sensitive adults
People with allergies may be affected by a whole range of pollutants in tap water. Among the allergy-causing waterborne factors are not only chlorine and other chemicals, but even pollen during the season. Seniors and those with sensitive stomachs would also prefer to eliminate even the smallest amounts of chlorine-resistant bacteria.

To tackle those special needs we use membranes that also help in various medical applications.

Hollow fiber membranes are capable of protecting drinking water from bacteria and cysts thanks to their tiny pores of 0.1 microns.

Reverse osmosis membranes give the highest possible level of water purification and will completely substitute water in plastic bottles.

All membranes will also filter out the pollen, which can trigger allergic reactions in children and adults.
Coffee, tea connoisseurs and chefs
Coffee, tea connoisseurs and chefs
For those who take culinary as art, every ingredient is a part of creation.

Rare coffee beans, exclusive teas, creative or sophisticated dishes are capricious. They require every detail to be perfect. Only highly purified water will allow to reveal the full potential of the components and help the cook to be sure in the final result every time.
Healthy lifestyle habits
Balanced nutrition is the basis of recovery after exercise or stress. Is water part of it? Yes, in a more general way though - it has a greater mission of metabolism support.

Water is not a source of energy and does not provide "bricks" for building cells. Water serves as an inert environment in which chemical and physical processes take place. Water helps to deliver nutrients and remove toxins, because each of us is a mini-laboratory.

The cleaner the water is, the fewer glitches in these subtle processes occur - the smoother they go.
People who choose time-tested solutions
People who choose time-tested solutions
Filter system is designed for those who prefer time-tested filtration technologies. The product represents a classic filter configuration that will reliably serve for many years.

The filter is equipped with everything necessary for the thorough purification of drinking water.
Versatile protection from waterborne threats
Reduces common tap water contaminants including chlorine, organic compounds, heavy metals, rust, phenols.
Chlorine
Hard water minerals
Bacteria and viruses
Nitrates and nitrites
Organic compounds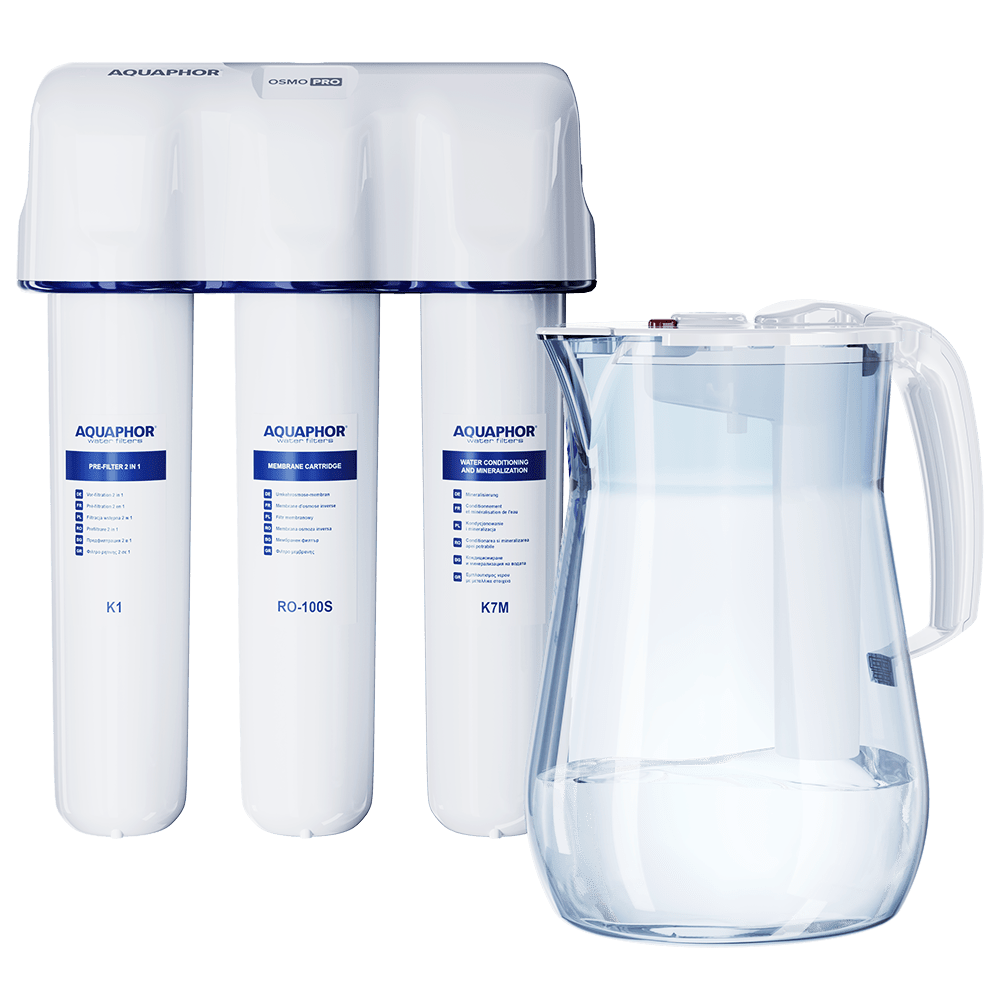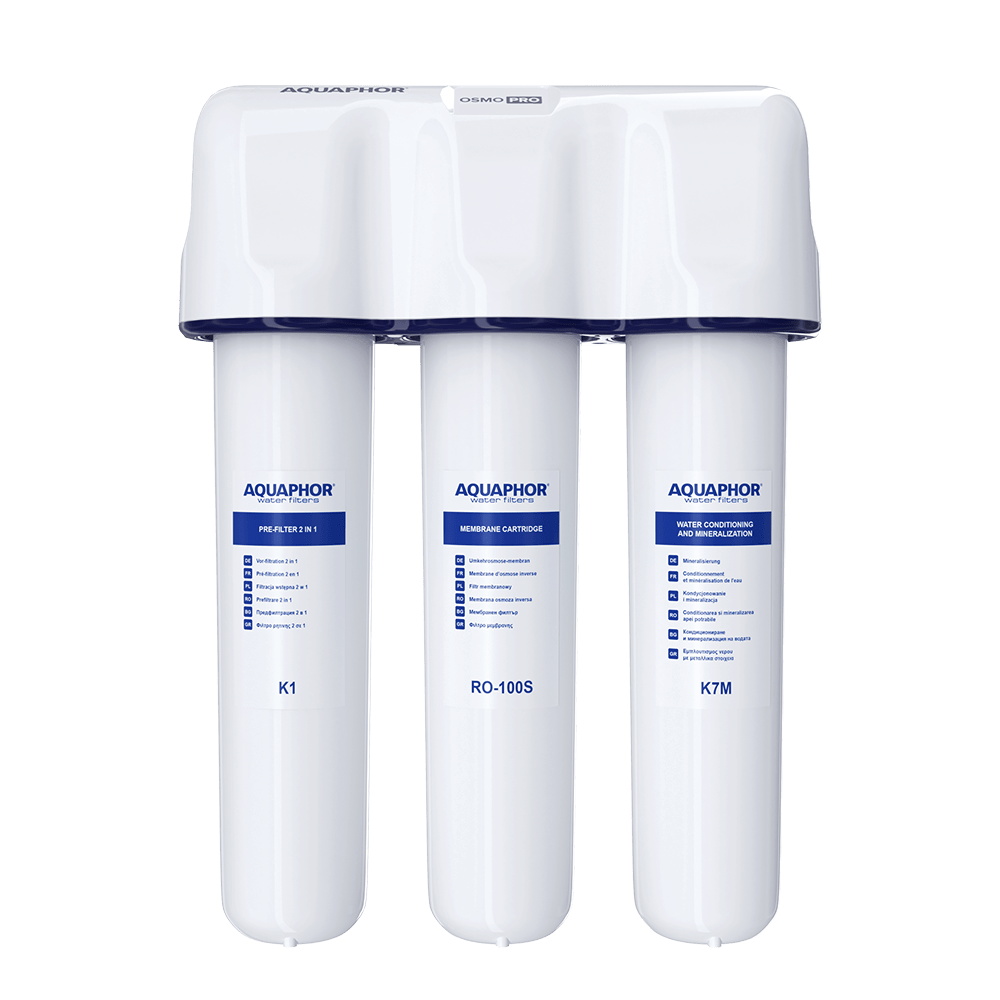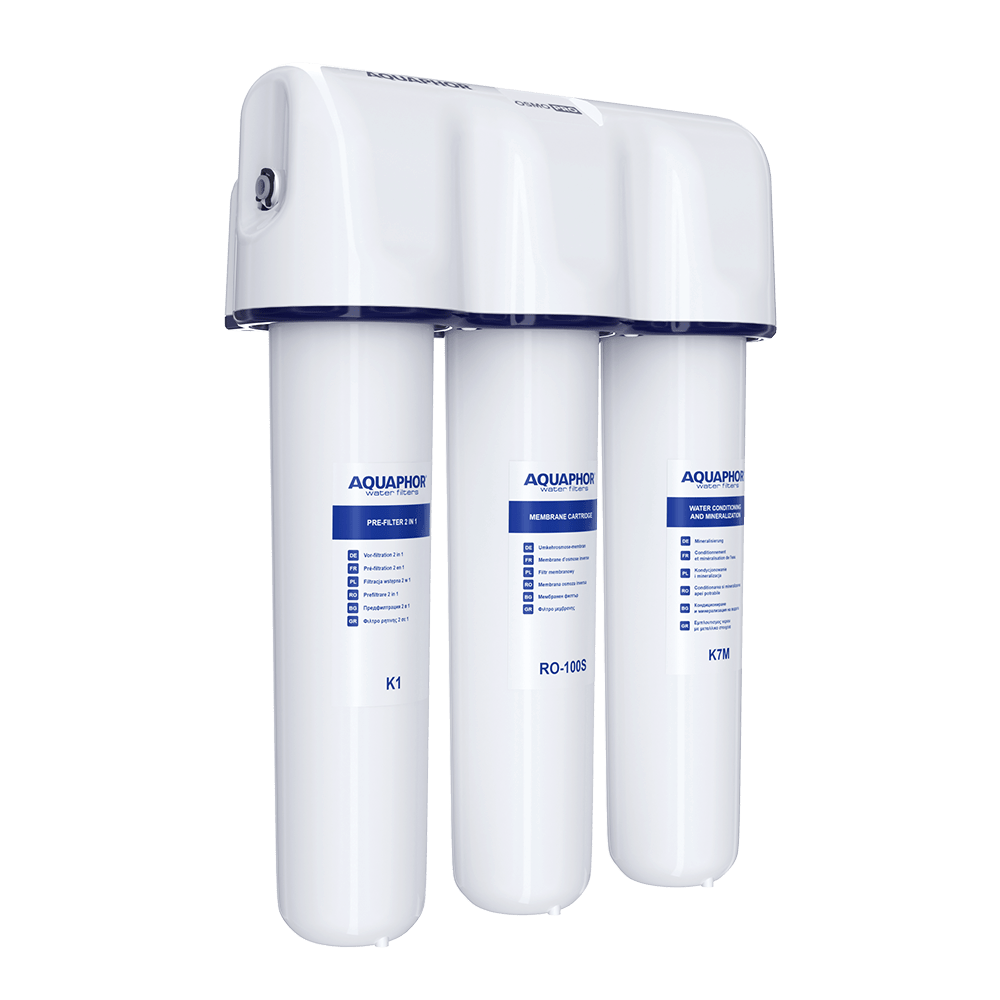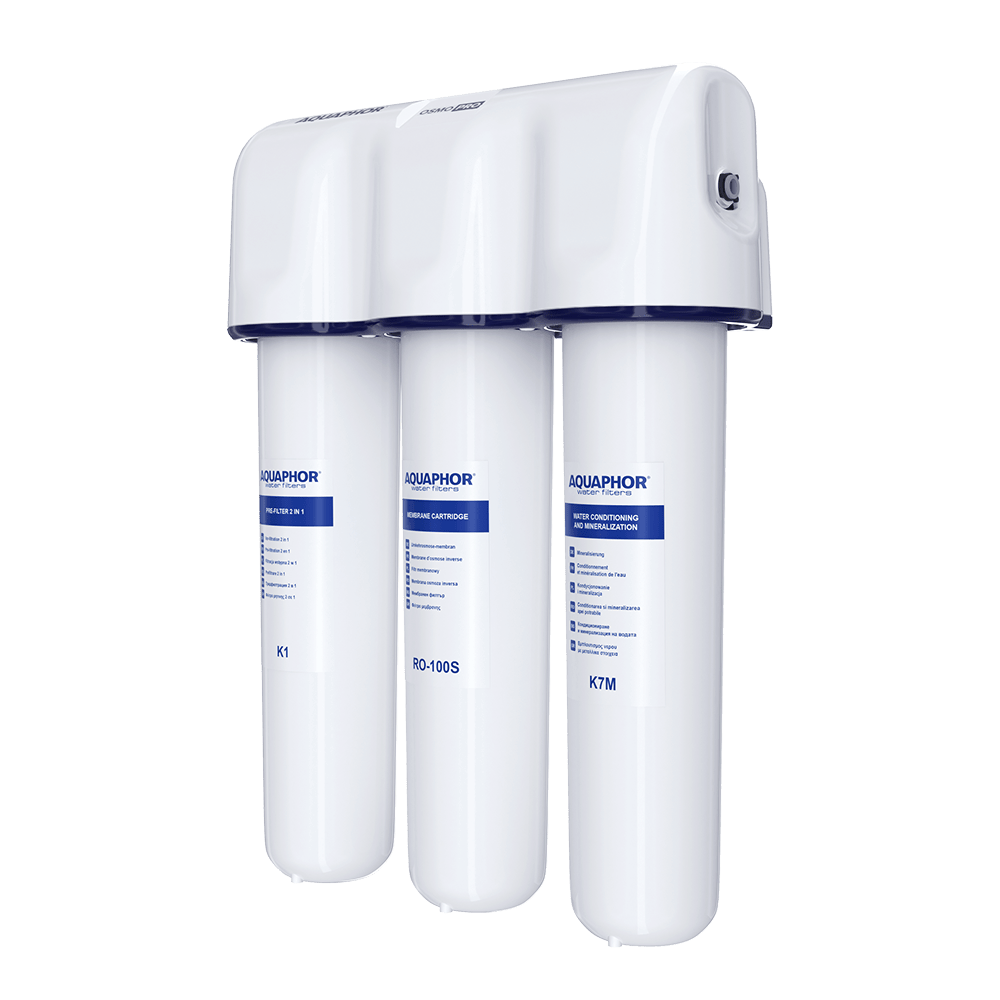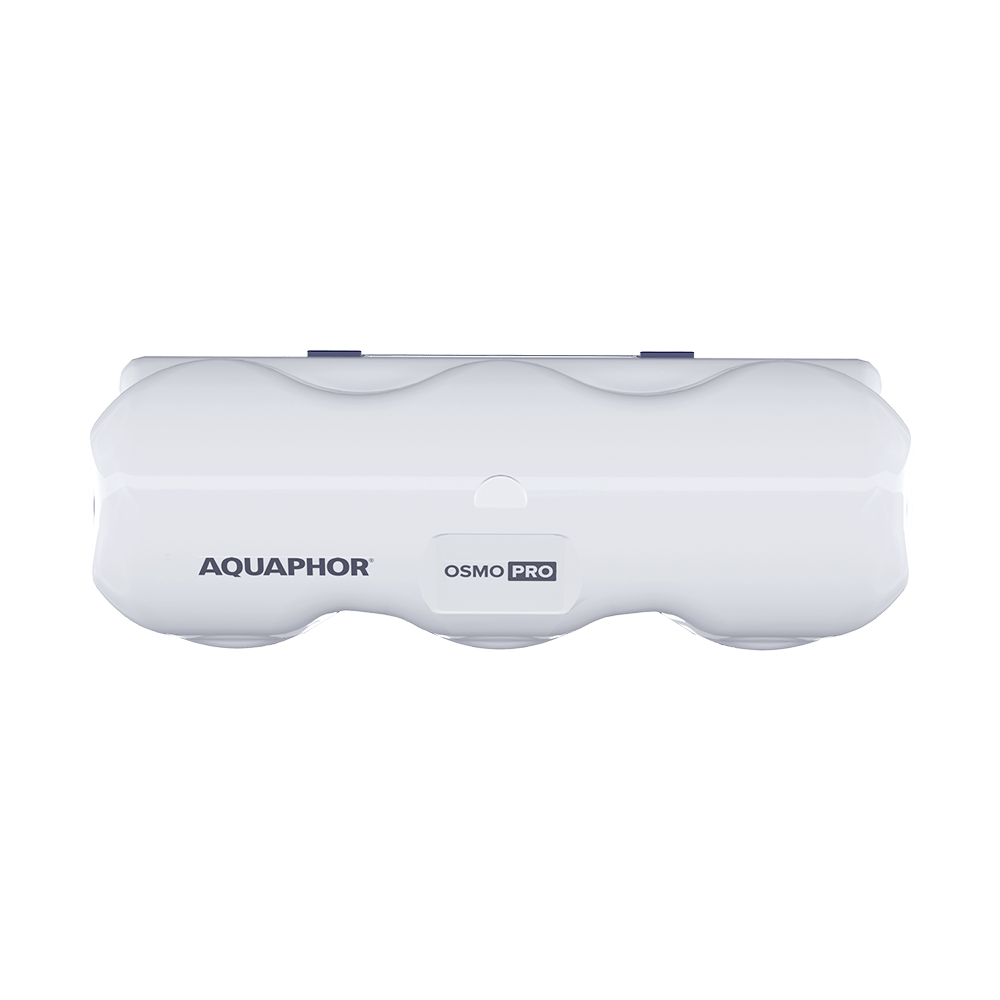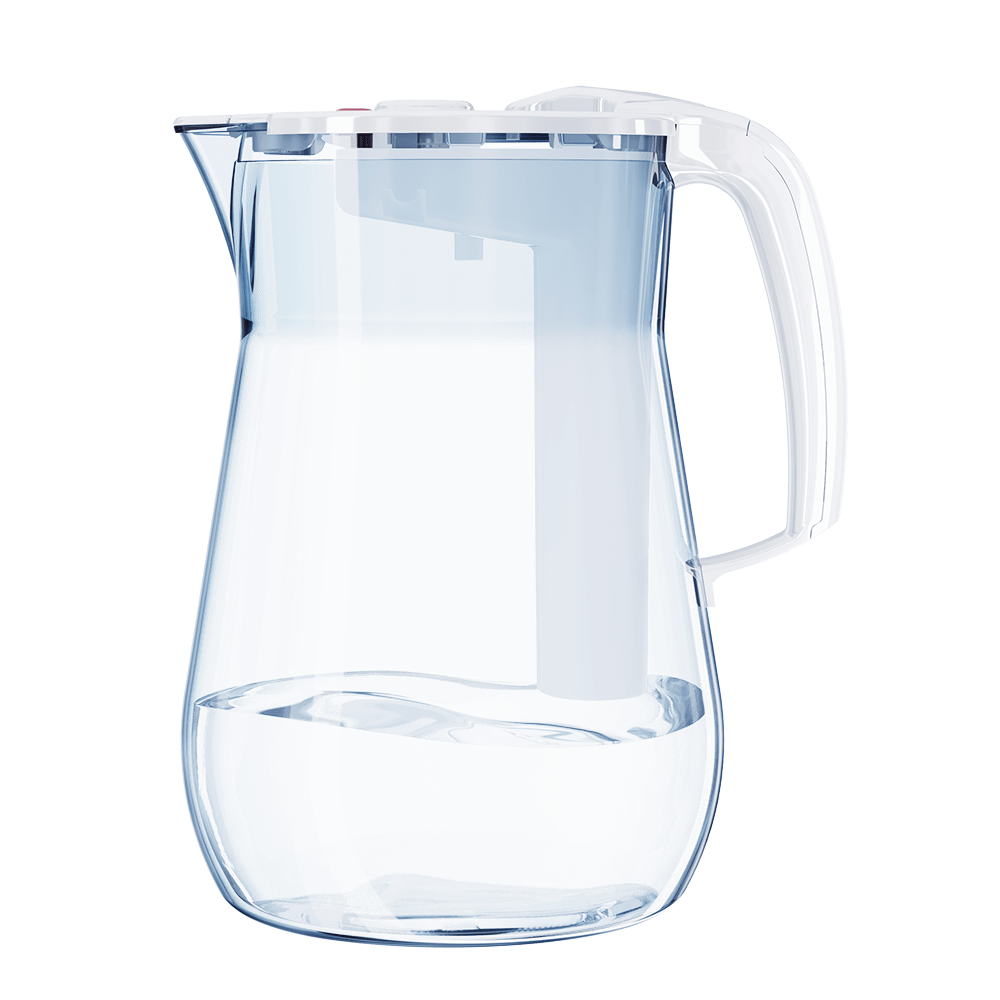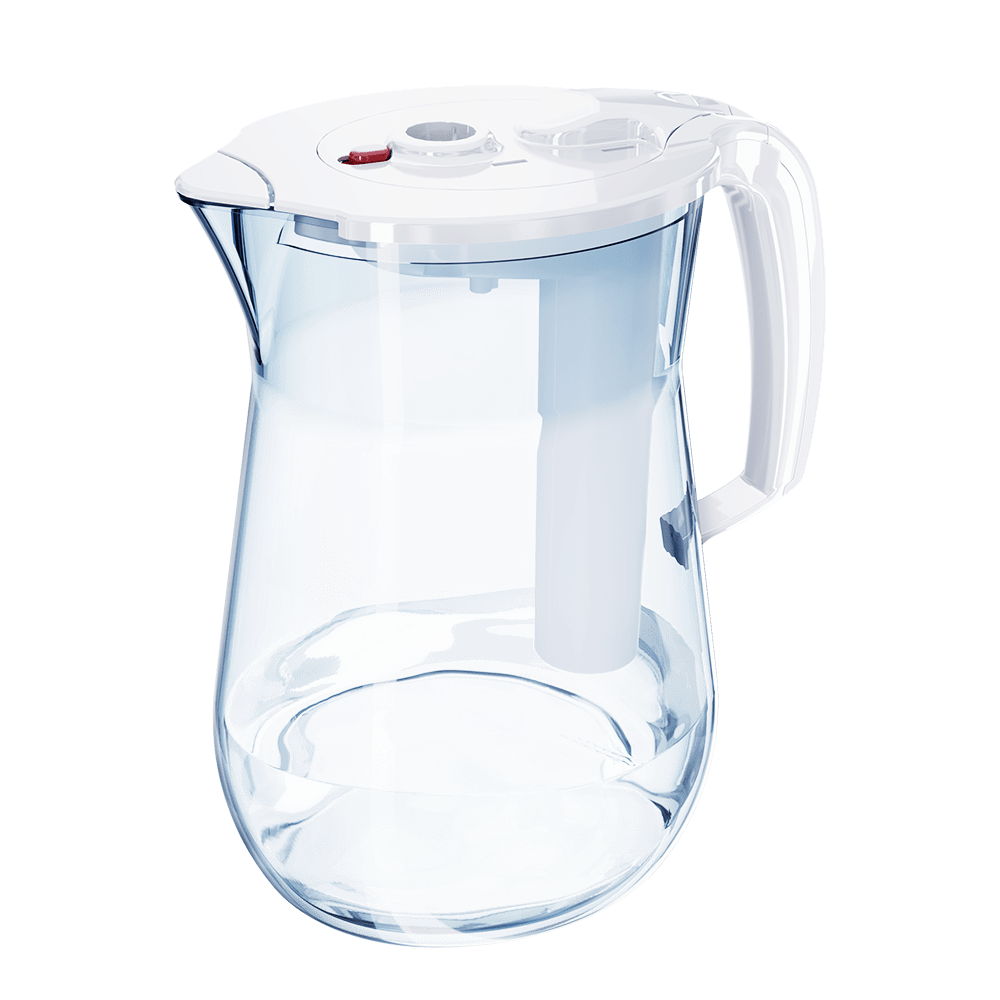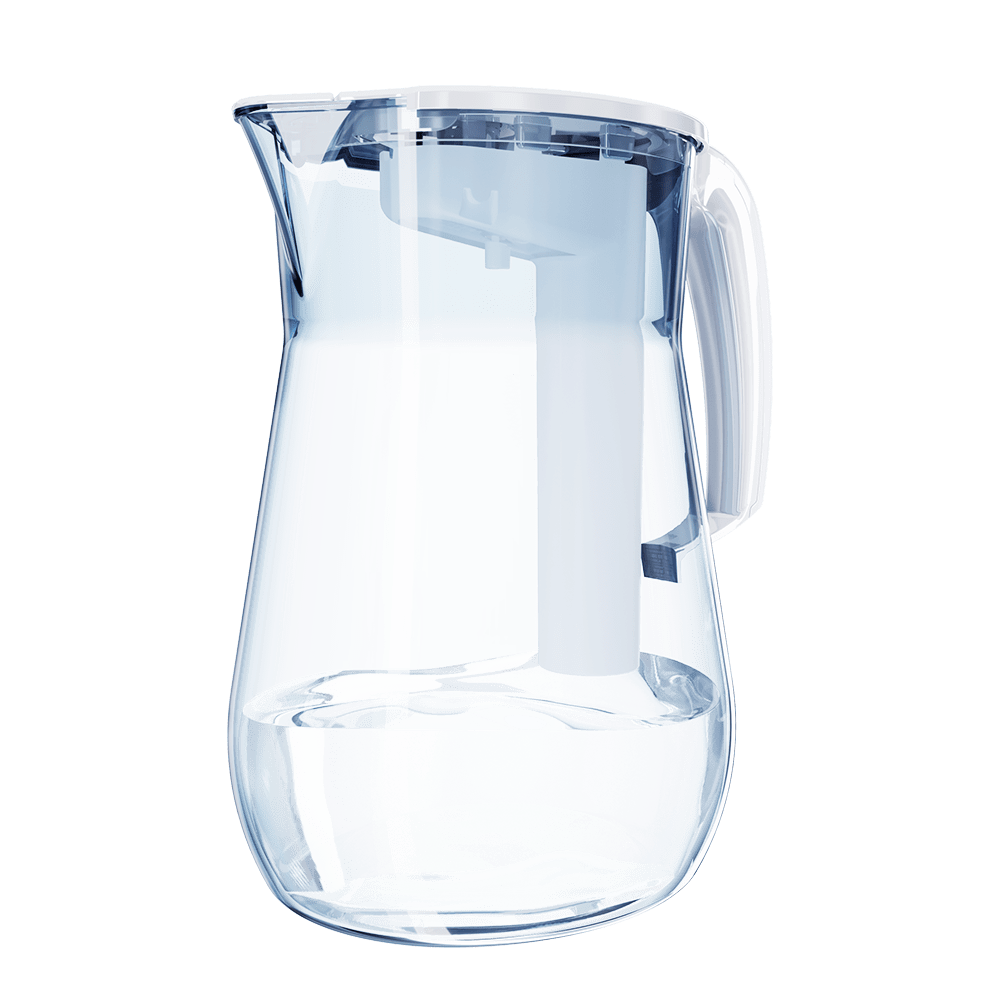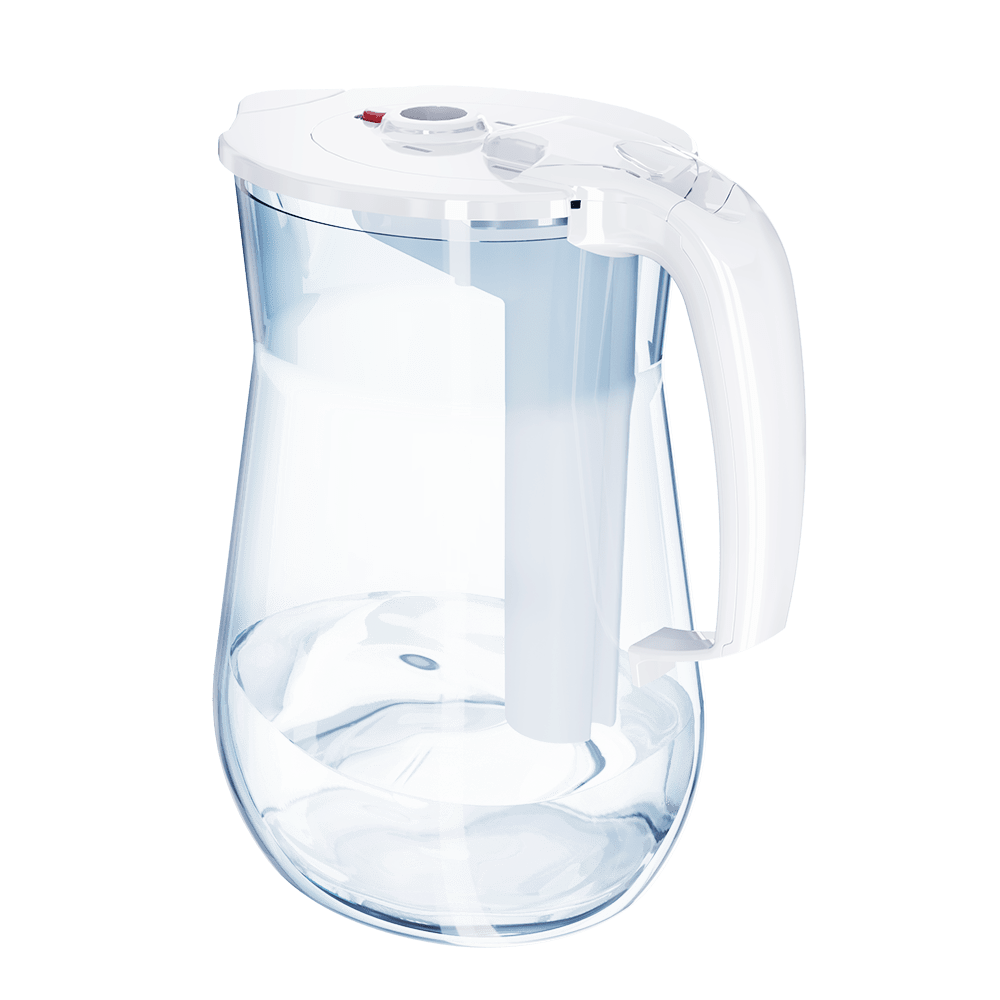 Features and equipment
Features — 20
Water tank

filter jug

Clean water storage tank, L

4,2

Reverse osmosis membrane performance, GPD

100
all specifications
---
Equipment — 13
Replacement filter cartridge K1

1 pc

Replacement membrane cartridge RO-100 (100gpd)

1 pc

Replacement filter cartridge K7M

1 pc
all components
Equipment
1 Replacement filter cartridge K1

1 pc

2 Replacement membrane cartridge RO-100 (100gpd)

1 pc

3 Replacement filter cartridge K7M

1 pc

4

Manifold unit assembly

1 pc

5

Collection bowl for pure water

1 pc

6

Shutoff

1 pc

7

Tube tip

1 pc

8

JG connecting tubes

1 pc

9

Connection node

1 pc

10

Stand with clip and stopper

1 pc

11

Drain saddle

1 pc

12

Plug

1 pc

13

Plastic spanner

1 pc
Features
Water tank

filter jug

Clean water storage tank , L

4,2

Reverse osmosis membrane performance, GPD

100

Purified water to drainage water ratio

1:4 – 1:6

Replacing cartridges without tools

yes

Reverse osmosis membrane performance, L/day

380

Removes viruses

yes

Drinking water tap

no

Regeneration

not required

Max. pressure, MPa/bar

0,63 / 6,5

Min. pressure, MPa/bar

0,15 / 1,5

System type

reverse osmosis

Takes little place under the sink

yes

Limescale prevention

no limescale deposits

Removes chlorine

yes

Mineral balancing

yes

Replacement of filter cartridges

according to the replacement scheme

Removes bacteria

yes

Drinking water without boiling

yes

Protection against viruses and bacteria

99.9%